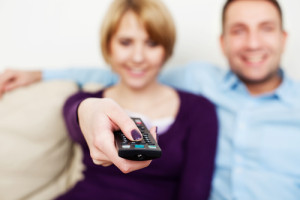 Great TV shows have creators who spend many hours of many days perfecting every detail of every show before it's taped.
And then there are the co-creators of "South Park," who do the whole thing in a week.
Matt Stone and Trey Parker are the brains and voices behind the wildly popular TV cartoon series "South Park," which entered its 18th season in September 2014. Each episode — from beginning to end — is created, written, produced and hammered out in six days.
As if 200-something episodes aren't enough, the pair of entertainment moguls have also done four films, six video games, built a production company, and written and produced a Broadway musical. All of this shows great creativity, and with Stone and Parker, it also shows impressive business acumen.
What do the creators of "South Park" say about their success in the entertainment field?
Give People What They Want
"South Park" is successful because the content that Stone and Parker created is what people want, plain and simple. No matter how everything evolves, no matter what happens at any given time, if you give your audience what they want — in this case, telling people stories they want to hear — it ensures that they will come back, again and again.
A principle that is true of every business and the way they advertise: content is king. It doesn't matter how you get the word out about your company, whether it's Twitter or a newspaper flier, it has to be fresh, new, quality content to make people want to come and check out your business.
Market Your Brand
In 2013, the Raine Group partnered with Stone and Parker and formed Important Studios, a venture that put all of their work into one company. The branding for the production company came about when Dark Igloo pitched them a clever idea about an emblem in the form of a dollar sign, integrating an I and an S.
New, fresh content when you advertise is great marketing, but it'll be completely wasted on your potential customers if nobody knows who you are to begin with. Dark Igloo saw a way to market Important Studio's brand; as a business owner, you have to be on the lookout for ways to market yours.
It Takes Money to Make Money
When the co-creators of "South Park" began creating their Broadway musical "The Book of Mormon," it would be four years until its completion. Instead of relying on outside financing, they invested their own cash in the musical.
It makes good business sense to put your money where your mouth is (so to speak) and to get more out of it than just sweat equity. Putting your own cash into your business ensures getting the most out of your business profit, thereby leaving no dollar unturned.
If you have a business and advertise with great content, market your brand cleverly and invest some of your personal money in it, you're likely to do more than well. Just ask the creators of "South Park."