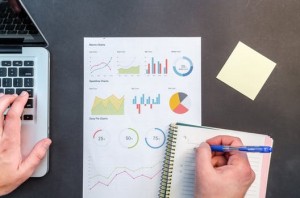 Costs matter greatly when there's a business to run. Successful business people know this and consider it to be an important factor.
It may be easy to keep an eye out on the costs and watch over every dollar spent when the business is small but things begin to get out of hand once the business starts to grow and this becomes one of the main reasons for a business to shamble.
There are various ways to cut down costs and drive a business to new heights.
Here are five things you can do to reduce the cost of business:
1. Announce Less Meetings
Time is money which is why you need to drive employees towards working all the office hours except for lunch breaks. However, this isn't achieved when you announce frequent meetings.
It's true that meetings are important but if you look at it, there's no work being done in a meeting but just planning. You can save time by avoiding unnecessary meetings. They do not only make people perform less but also result in a waste of scarce resources (employee hours).
So avoid meetings when they are not needed and send emails instead. Also, if a meeting can be done online (audio or video call), then avoid having to travel. This will not only help reduce travel costs but time as well.
2. Rethink Marketing Strategy
Many businesses make the mistake of sticking to age old marketing techniques, and get poor ROI.
Rethinking marketing strategies can help a great deal, especially if you are sticking to long gone marketing strategies such as print ads etc., because they produce less output today.
Turning to social media to carry out marketing campaigns can help. Even if you hire a social media marketing expert, it will help save a great amount of moneys because you'd be spending on the right strategy and getting more satisfying results than before.
3. Automate Tasks When Possible
Performing tasks manually not only costs you time but money as well. Many businesses still work on doing things manually, resulting in a wastage of time and money.
The solution to this problem lies in implementing software that can automate tasks when possible such as maintaining the inventory, keeping an orderly record of sales etc.
These software can help reduce cost by speeding up processes and eliminating the need to hire more hands to do the work manually.
4. Retain Older Employees
Letting an older and experienced employee leave is letting your investment walk out of the door. When an employee is hired, a considerate amount of time and training is spent on them. They gradually gain experience and become an important part of your business. However, tiny mistakes can cost you to lose such employees.
Make sure to work on retaining employees as it is also a lot cheaper than hiring new employees.
5. Import Goods from Abroad
You do not have to buy everything from the local market as local products are quite expensive. You can instead turn to countries like China where products are offered at cheaper rates.
You can turn to a company like Idea Sources to import goods for you from China. These goods are usually of high quality but available at more affordable rates.
Follow these simple tips and improve the bottom line today.