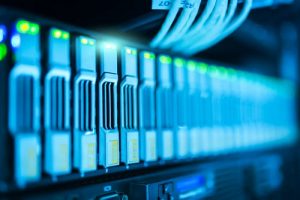 Organizations benefit from using cloud-based document management, but some law firms are old-fashioned and may not consider this option. But they should! Below are some significant reasons you might not have considered how cloud document management could help your law firm. 
Case Centric Document Management
Document management isn't just about storage. Law firms use document management software to store legal documents, emails, files related to cases – all in one place. Having all of these documents stored in a single location makes it faster and easier to retrieve and reference documents of all kinds. This means you can search for a record, including a few words from inside the form, and find it in seconds. 
Plus, your firm can establish permission settings to ensure access is provided to the appropriate colleagues. For instance, you can give attorneys access to all cases for a single client, only specific cases, by location, type, and more. 
Microsoft Office Integration 
The cloud content management system can usually integrate with all the tools you currently use to simplify your life. Document management software in the cloud that integrates seamlessly with Office allows you to save an email or document from Excel, Word, or Outlook to an exact case file. Assuming it integrates with Outlook, you can search emails, attachments and obtain contact information for auditing purposes. 
Additionally, when you use email and document templates, it's simple to automate repetitive tasks: 
Drafting letters

Invoices

Emails

Agreements

Appointment confirmations
This is a fantastic time saver that allows you to reduce work hours spent on non-billable work. 
24/7 Secure Access to Files and Documents
Having your vital documents in the cloud means you can get access to anything you need 24/7 from anywhere. Think about how limited you are if critical case documents are stored on company servers and hard drives. What if you need to access those files at home, in court, or on the road? 
With documents stored securely in the cloud, attorneys can upload or modify documents and emails and sync data in real-time, no matter if they are on a PC in the office or a mobile device in another country. 
When you combine these benefits with automatic backups, unlimited storage, and disaster recovery, document management in the cloud gives law firms scalability and flexibility. And without the high price of server-based infrastructure in the office. 
Enhanced Collaboration and Secure File Sharing
An effective cloud-based solution for documents also needs to easily track document changes, showing who made the change and when. You can receive text or email notifications when a file is added to a legal case you're on, when a team member assigns a task, or when someone completes a task. 
You also can collaborate securely with your clients. You can provide third parties access to certain documents in a secure portal to view, edit and download case documents. Giving your clients a simple way to see and share case documents is a tremendous on-demand service that they will love. 
Time Tracking and Billing
Keeping an accurate log of your time is vital to monitoring your daily activities. You can log time as you perform work on emails or documents and bill the time to any case. This makes billing and invoicing much more manageable. 
When you connect activities and billing in one system, you're able to review the productivity and efficiency of each attorney and the firm overall. 
For law firms that want to succeed in the digital age, the time is here for a flexible, cloud-based document management solution. Give one of these products a try – you'll be glad you did.