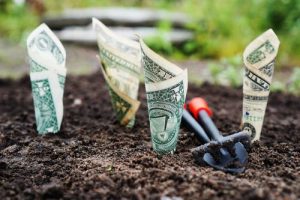 For the sake of your short and long-term business success, your company needs to make profit. Naturally, this is also the goal of any entrepreneur that is running his or her business venture as well.
In order to be financially conscious and make profit, you also need to better understand why money is so important in the first place. Without it, your daily operations will not be efficient and you won't be able to fund your future expenditures. In fact, nothing is possible without money backing it up, and your organization will cease to exist.
Considering that you don't want this to happen, you must understand what it means to be monetarily mindful as a business, as will be better explained below.
Everyday operations run smoothly
Everyday operations result in happy and productive employees. Still, reaching this state will only occur if you follow a number of strategic steps, and primarily, you need to be cognizant of the flow of money that comes in and leaves the business. This will further guarantee that your company always stays afloat no matter what.
Getting the money in the first place
Do you know how to get the money in the first place that you need for your business? Even if your company is well established in the marketplace, it is important to know how to properly fund the number of investments that you want to make in the future.
The good news is that there are always loans you can seek, and there are online financial institutions that provide them to you very quickly. One such example is the loans you get through https://www.loanpigusa.com.
Ability to finance your future expenditures
In order to continue expanding and growing into the future, perhaps one day enter the international marketplace, you must continue to finance your various needs. This can include funding for:
Equipment
Technology
Marketing investments
Ergo, this is yet another reason why your company must be money conscious.
Ensure you have an accounting department
Even if you already have an accounting department, how well does everything operate within it? It is the accountants that can oversee the cash flow within the company, and so long as you always know where you stand financially, you are also better equipped to make decisions over your future investment opportunities.
Surviving if the economy isn't doing so well
If the economy isn't doing well, and it can certainly have its ups and downs sometimes in the marketplace, then you must be so financially stable that you are still able to survive and continue your growth.
As an experienced entrepreneur, you always want to see your business idea flourish. However, for you to truly grow your large enterprise you always need more funding, that you can get with the necessary help. On the other hand, if your business is currently not making the profit you had hoped, you need to re-evaluate your strategy and seriously think about what you can do differently.
Everything that you do when running your daily operations must be highly cognizant of the end-goal of profit, which allows for widespread stability throughout the organization, both for the business owners and the employees.