Usage of VDR Technologies in Start-up Companies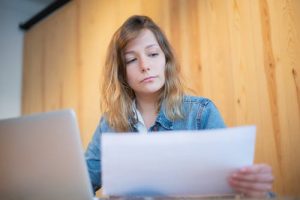 Learn about the advantages of implementation and the peculiarities of using VDR software by start-up companies. Explore the main advantages of virtual data rooms for all parties involved in the project as well as for different types of start-up companies.
From this review, you will also get comprehensive information about the main features of virtual data rooms, which make them stand out among similar services, including cloud storage platforms.
The Importance of Virtual Data Room Services for Start-ups
There is a wide variety of startups, but they all are the same in limited resources, the need for investment, and fundraising.
All investors are different and can be involved in a project at different stages of its development, for example:
Seed funding is the first and most risky stage when a future product is in development and prototyping;
Angel Investing is the second stage, which includes private investors who are interested in receiving a share of the company's income and seats on the board of directors;
Series A financing is the third stage when a startup with a full-fledged product receives money from a venture fund to develop and expand the project.
What Should a Virtual Data Room Consist Of?
The fact is that investors need to conduct a comprehensive analysis (due diligence) and make sure that the company is reliable, of the company before deciding to invest. And one of the important criteria is the ability to get all the necessary information about the start-up in a short period.
In this case, the electronic data room plays a key role and contains information about employees, technical documentation, financial statements, and so on.
Here is a shortlist of what virtual data room due diligence needs to contain. The information may vary depending on the stage of product development:
Executive summary/One-pager. Some investors prefer this short document over a pitch deck to review the project quickly.
Pitch Dec. A detailed presentation of the solution, market, team, etc.
Capitalization table, distribution of shares.
Description of the technology and how the solution works, the product's architecture, vital processes, and what is happening on the backend.
Competitor Analysis. Extensive and up-to-date information with all the details relevant to the Go-2-Market, pricing, strategy, and more.
Sales strategy. How the start-up team will sell product/service and what exclusive channels they have.
How the start-up team will develop business and improve product/service.
Financial model, statements of cash flows and profit and loss – this info contains historical periods and forecast (2-3 years), how funds from the previous round (s) were spent, etc.
A dashboard with metrics.
A detailed description of how the fund's money will be spent.
As a rule, the above-mentioned points contain a large amount of data, which should be well-structured. Also, investors should be able to get quick and secure access to corporate information and have the ability to contact any member of a start-up team with ease.
All this becomes possible thanks to set on unique features virtual data room contains.
A Set of Features, Implemented by Most Virtual Data Room Providers
Document management.
VDR rooms implement the bulk loading option of a large number of files (text, multimedia, presentations, etc.). It is possible to use the tagging system for quick searches, enable or disable automatic document indexing, edit files (available for individuals with the apt access level), and so on.
Files protection
Thanks to this option, it is possible to shade texts, delete files remotely, apply custom watermarks. It also allows users to set up a multi-level system of permissions and safe viewing with a protective grid.
The up-to-date online data room software implements a two-step authentication system, access restriction by time and IP address, etc.
Ease of use
As a rule, modern VDR providers develop multilingual products that do not require the use of plugins and Java. Single sign-on technology and end-to-end scrolling are also available for all participants in the working space that can significantly save time.
Moreover, the best data rooms software is responsive and their work is optimized for both desktop and mobile devices.
Speed and availability
Modern VDRs support high data transfer rates, uninterrupted operation (no maintenance interruptions), and uptime of at least 99.95%.
The Reason Why Start-ups Choose VDRs instead of Cloud Storage Services
Both services differ in ease of use, the ability to customize the workspace, and so on. However, the primary difference between these services is security. For example, both VDR's and cloud storage service users can control access and role distribution or revoke files that are available through links.
At the same time, cloud storage services utilize only SSL certificates, while virtual data room software also supports TLS certificates.
In addition, the cloud storage services do not offer protection against MiTM attacks and centralized access management. This option is crucial especially for large-scale projects while using M&A virtual data room.
Moreover, VDRs support a replacement of completely identical content blocks with one copy (data deduplication), password-protecting link access, browser-only viewable access.