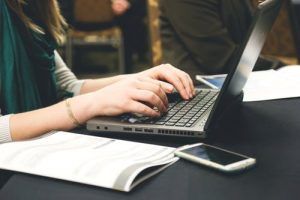 Email marketing is becoming too important for businesses. It is now an additional tool in marketing efforts. It has proven from various studies that email marketing is one of the most effective marketing techniques used in having higher ROI in businesses. This is the reason for which businesses must consider spending more of their budgets in email marketing campaigns.
With the change in trends, email marketing is also changing. With this change, there are some basic email marketing platforms selected this year to help you in doing effective marketing:
1. Mailchimp
This is one of the most popular options because MailChimp offers free marketing plans for small-scale businesses. By using MailChimp, your businesses can integrate with the third parties through which you can enjoy more amazing features. This platform is the best to be used by startup businesses, smaller team and solo workers. Other than the free package, you can have another reasonable paid option in just $10 per month. The free plan of this package doesn't let you have the auto-responses of the emails but it is fine as the basic email marketing package.
2. Vertical Response
The vertical response is an easily useable business solution for email marketing. This platform provides you with almost every little feature including a free package and live support. The overall vertical response is a good platform for businesses. Small businesses or the businesses at their startup phase can use the free package plan including several 4000 emails/month. You can upgrade the free plan to the paid one based on the number of emails you want to send. Some of the key features which vertical response provides to its business clients include the auto-responses, advanced reporting and resending options for an email that they haven't opened when the first time you sent time. The advanced reporting tools provided by vertical response include device indicators, insights for subscribers, geographical location and heat maps. These features are available in the paid plan of vertical response.
3. Sendgrid
Sendgrid is the perfect platform for e-commerce merchants. Send grid is ideal for use of the organizations which have an engineering staff too that can use the powerful and robust API because this type of work needs tech leads to increase the usability of email reach. Send grid is the technologically heavy solution that eliminates the need for using an SMTP server for email. E-commerce businesses can get more benefitted using these platforms because they are rooted in involve in the email transactional delivery services.
4. Constant Contact 
The constant contact provides a smooth and amazing user experience to the users who are using the platforms for email marketing campaigns for the first time. Constant contact has preloaded and built-in templates that businesses can use for blasting emails. Moreover, it lets the user's import contacts from Outlook, Gmail and other different servers. This platform is easy and simple to use and it lets the businesses to send customized emails to their clients within a single day of initiating the software. There is a free 60-day trial too which helps you in identifying whether the platform meets your business's needs or not. The basic plan costs about $15 per month. However, delay loading of the dashboard is one of the drawbacks of the system.
5. Klaviyo
Klaviyo is one of the email marketing experts which has a specialized team in designing, formulating and tuning the email marketing systems. Klaviyo has been working for last 6 years and this time span has given it more expertise and skills to fulfill all your email marketing needs. Klaviyo deliver amazing services duly tailored as per the needs of their clients. Klaviyo has a team of world's best experts who listen to the needs of their clients and provide them great services. With klaviyo consultants, you can have the best email segmentation and the predictive analysis.