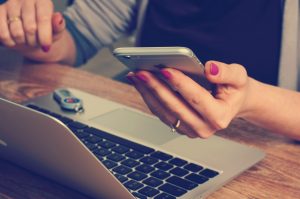 In our modern world today, marketing is one of the most important pillars of any business that wants to flourish and succeed. However, with the endless marketing platforms and mediums available today, any marketer would be confused about which marketing method would prove to be best for their own company. If you are facing a dilemma about whether SMS marketing or email marketing would work best for you, we will help you understand the differences between them to choose what would be suitable for your business' needs. SMS marketing and email marketing are both important in your overall marketing strategy. Each method has its benefits when it comes to delivering information to your target audience. However, SMS or text marketing is on the rise due to the increasing use of mobile phones and as it provides an instant and effective way to reach customers.
Some facts and statistics
According to research, SMS open rates are as high as 98%, while the rate for emails is only 20%. So, if you were wondering is SMS getting bigger open rates than emails, then the answer is yes, and with a big difference. For SMS, if you decide to put a link in your text, you will observe a click-through rate of about 36% and email marketing is about 7% only. As for the response rate, it takes people less time to respond to a text, than to an email. Even marketing professionals prefer getting an offer on texts than emails. Most people would rather have a text when they're in the range or once a month, but they would forget about the email.
As you can see, the statistics show that text message marketing is doing much better than emails when it comes to open rates, click-through rates, and deliverability of information. Here's why: 
Open rate
The number of people likely to read your text messages is almost 3 times higher than the number of people who would open an email that you have sent. In a very busy world with countless advertisements, text messages are more likely to grab your customer's attention through their mobile phones than e-mails which are frequently overlooked. Almost everyone now has a mobile phone that is checked frequently, and more likely to read a direct text message than an email. Moreover, because sending out emails is cheaper, the number of businesses sending emails is astronomical, making our inbox extremely cluttered, with some of these emails sometimes even ending up in our junk mailboxes.
Click-through rate
The click-through rate is the percentage of customers who visit the URL or link that is sent within an email or SMS. SMS has a higher click-through rate since branded links in text messages can capture your customer's attention immediately as the message is short and concise, thereby those links are likely to get more clicks and visits.
Deliverability of Information
Emails have a lower chance of being opened and a higher chance of being sent to the spam folder over an SMS. Some email servers now completely discard any advertisements and are automatically moved to the spam folder. On top of that, it has been estimated that a working individual receives over 120 emails a day, versus the average millennial who receives 67 texts per day. Since fewer texts are being received per day, the likelihood of those messages being delivered and seen is, therefore, higher, which means a higher chance of the information being delivered to your customers.
What does this mean for email marketing?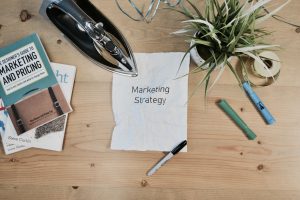 Does this mean that email marketing is dead? Well, absolutely not. In fact, emails are actually still used by all businesses and companies on a daily basis and are still their number one method of business communication. E-mails can serve as convenient methods of marketing as they can be customized to contain your choice of images, graphics, and diverse creative and interactive content, unlike the restrictions of text messages' characters. Email marketing is also considered a cheaper marketing method than SMS marketing.
Although the numbers are in favor of SMS marketing, it is not a one-size-fits-all solution. SMS marketing is the winner when it comes to the statistics; however, both methods serve a purpose and come with diverse marketing and communication opportunities. In fact, emails and text messages can be complementary marketing tools. Instead of focusing on which is the best tool, businesses can utilize each method efficiently and effectively to get the best of both worlds. This way, each marketing campaign will be more likely to achieve a higher return on investment and you will be able to maximize the probability of making your marketing campaign a success.