Remote Businesses & Commercial Real Estate Recovery
Featured Best Practice on Virtual Teams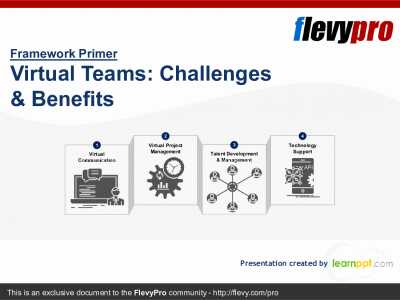 26-slide PowerPoint presentation
To quote, Richard Branson, a British business and philanthropist, "One day, offices will be a thing of the past." While organizations still need to travel to reach their physical offices, the rapid changes in the world is requiring businesses to form Virtual Teams. A Virtual Team refers to a
[read more]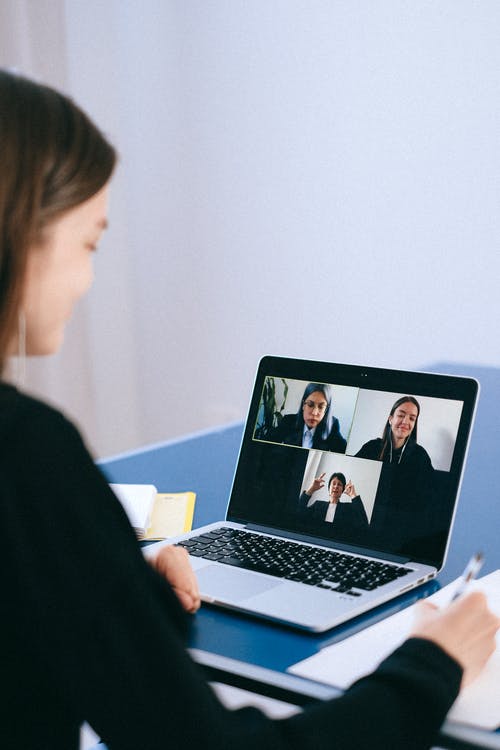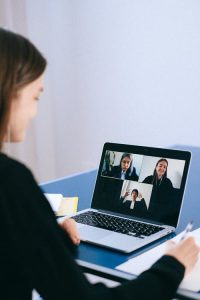 Will Monday mornings ever be the same again? For millions of people, the arduous morning commute to work looks like it may be a thing of the past.
Remote working has been forced upon thousands of businesses worldwide, but the outcome has been unexpectedly positive for many.
The pandemic has caused a lot of fear, stress, and anguish. Transitioning to remote work during a global crisis isn't easy. Employees and entrepreneurs alike are concerned about their safety, their families, and the stability of their income.
Overall, most reports appear to indicate that the transition to remote working operations has been a successful one. Hubstaff, for example, found that 84.5% of the businesses they surveyed intended to continue offering some element of remote work in the future. Silicon Valley giants such as Twitter and Google also appear to be enjoying a productive and reliable workflow, with Twitter offering a permanent switch to remote work for some employees.
Starting a Remote Business
While those of us lucky enough to still be working are doing so from a spare room or at the kitchen table, these unwelcome circumstances may have sparked an entrepreneurial mindset in many.
Without the overheads of a commercial office, and with the availability of highly skilled freelancers worldwide, virtual receptionists like Moneypenny and YourCallNZ and a general acceptance of the remote-working model, the opportunity to start up a small or large business from your spare room is more pronounced than ever.
In terms of the legalities of starting a business, the laws will differ by country or by the state.
It's often best to start with a business plan that includes some of the following:
Define your mission statement
Define your goals
State who will own the company
State where you will work from and register the business
Define your customers
Define your brand
State where you will get funding
Define the format of the business, e.g., an LLC
Register with your country or state
Research and register with your relevant tax documents
Where will you have a bank account?
Determine insurance and liability needs
Set up an accounting system
Several tech companies adopted a remote working, or "distributed team" model successfully, even before the pandemic hit. Some extraordinarily successful and pioneering companies, such as WordPress, adopted worked remotely even before the pandemic.
Exposure Ninja – a UK digital marketing agency, adopted a remote work model and even attempted to transition to an office base but did so unsuccessfully – wasting a lot of money in the process. In this YouTube video, they reported heightened stress levels due to the daily commute, lower productivity due to the general talking, and meetings that would be unnecessarily long.
Personality & Remote Work
As a business owner, you and your employees will, first and foremost, need the ability to focus. Whether you need two expressos or not to achieve optimal focus is another issue. Still, if you have worked remotely since the pandemic, you should now have an idea about your ability to focus while working from home.
Reports from around the world suggest that it is possible to be more productive whilst working from home than working in an office. This is not that surprising when you consider that a single interruption takes on average around 25 minutes to 'recover' from – according to research from the University of California.
Psychological & Physical Barriers
One potential issue with working remotely is the inability or difficulty to separate work and family time.
One good way to do this, if space allows, is to have a separate area for your office that you don't use unless you are working. This area could be an attic or a basement, or even an outbuilding or shed.
If you don't have enough room to have a dedicated office space, consider going for a walk at the end of the working day to refresh your mindset psychologically. Set an intention to spend time with the family or on your own, without overthinking about work – although trying to force yourself not to think about something tends to have the opposite effect.
Hiring a 24/7 phone answering service, such as Moneypenny's legal answering service, can help create a psychological barrier between work and leisure. You won't have to constantly listen out for your phone or worry about missing any important phone calls if you have a dedicated virtual receptionist handling all inquiries.
Outsourcing
According to capitalcounselor.com, the global outsourcing market was worth around $92 billion in 2019, and it is increasing year on year. By 2025, the outsourcing of IT alone is predicted to be worth around $400 billion.
Outsourcing can be a valuable weapon in your business arsenal, especially if you are working remotely. Outsourcing has many benefits that include:
No permanent contracts
Pay per project
No need to invest in computer hardware or software
Take advantage of geo-arbitrage
Scalable – great for seasonal businesses
One of the main advantages of outsourcing is that you can hire talented individuals from across the world. What's more, if you are based in Europe or the United States, you can take advantage of "geo-arbitrage." You can take advantage of the relative strength of the euro, pound, or US dollar compared to the Philippine peso. You can hire talented individuals across Asia for often a fraction of the cost of a local hire.
Software and Apps
The correct technology can make all the difference when it comes to a remote business and productivity. There are many great mobile phone apps for small businesses and remote business owners, for example, from accountancy apps to graphic design apps like Canva.
For remote businesses, CloudberryLab or MSP360, as it has recently become known, is excellent software that allows users to backup files, access computers remotely, and much more. A project management tool is a must for most business owners, too; whether you are working with a team or for yourself – it can help track all of your projects.
Hive is a great project management tool; it has a live chat feature that allows you to communicate in real-time with other remote workers. It can also integrate with tools such as Zoom or Slack. There is also a great open source project management tool called – Restyaboard, which is free for up to 10 users (at the time of writing).
Conclusion
Preparation is key. I believe the military has a slogan that "proper preparation prevents poor performance" – although I think there might be a mild curse word in there somewhere! There has never been a better time to start a business, but competition is fierce right now, so get a head start and do your research before spending any money. Once your business is up and running and hopefully busy, it can be hard to find the time to change any protocols, operations, or research tools you haven't already put in place from the get-go.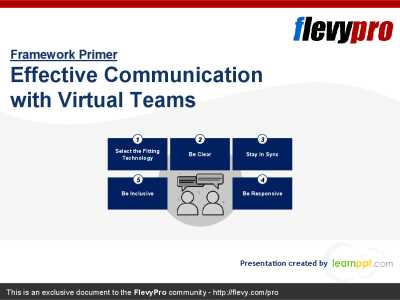 23-slide PowerPoint presentation
The number of people working remotely has been increasing progressively across the globe. An employee benefits report narrates that around 60% companies in the US offer telecommuting opportunities. According to Upwork, freelancers and contractors have increased by 81% from 2014 to 2017.
[read more]
Do You Want to Implement Business Best Practices?
You can download in-depth presentations on Virtual Teams and 100s of management topics from the FlevyPro Library. FlevyPro is trusted and utilized by 1000s of management consultants and corporate executives.
For even more best practices available on Flevy, have a look at our top 100 lists:
These best practices are of the same as those leveraged by top-tier management consulting firms, like McKinsey, BCG, Bain, and Accenture. Improve the growth and efficiency of your organization by utilizing these best practice frameworks, templates, and tools. Most were developed by seasoned executives and consultants with over 20+ years of experience.
Readers of This Article Are Interested in These Resources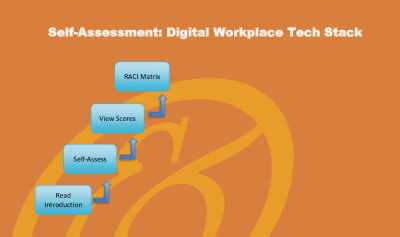 Excel workbook
The Digital Workplace Technology Stack Toolkit includes a set of best-practice templates, step-by-step workplans, and maturity diagnostics for any Digital Workplace Tech Stack related project. Please note the above partial preview is ONLY of the Self Assessment Excel Dashboard, referenced in steps
[read more]
Excel workbook

14-page PDF document
About Shane Avron
Shane Avron is a freelance writer, specializing in business, general management, enterprise software, and digital technologies. In addition to Flevy, Shane's articles have appeared in Huffington Post, Forbes Magazine, among other business journals.