Not Sure If Your Business Needs Salesforce Lightning? Here's Everything You Need to Know
Featured Best Practice on Visual Workplace
190-slide PowerPoint presentation
The office, by any name, is a paperwork factory. To become a Lean enterprise, office activities must fully support shop-floor manufacturing operations to eliminate waste. The adoption of 5S throughout all office functions is the first step to increase efficiency. 5S principles are dedicated to
[read more]
The enhancement of Salesforce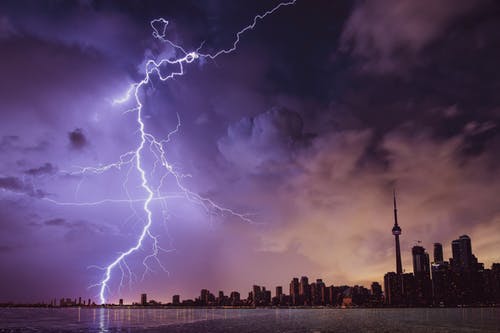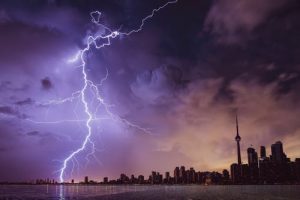 For the past few years, it has already been pretty much established that Salesforce is one of the most innovative CRM platforms out there. A large number of services that have chosen and benefited from it should be enough proof for most people concerned. Sure, you know all about Salesforce CRM and the like, but the probability of a lot of marketers being aware of the Salesforce Lightning program is considerably less.
Now since the benefits of Salesforce are familiar to the majority of business owners, the focus is on Lightning at the moment, since it is a lot more than a mere technological enhancement. It provides you with the unique opportunity to completely rethink and redo your business process as well as making your business a lot more productive in the long run.
How Lightning increases your productivity
To get an illustration of how this program works, we really need to take an insightful look into the various ways in which it is designed to increase your productivity across sales operations. Here are a few pointers illustrating that fact:
Less time is spent on the customising process: With the out-of-the-box configuration that it has to offer, rest assured that the usual time that one would spend customising services can be freed up easily. This time can then be put to good and efficient use by focusing on company-specific support in particular as well as the vital aspect of coming up with innovative solutions.
The aspect of Lightning Console Apps: This has a three-column layout as well as optimised workflows that go a long way in navigating and working more productively on the whole. Here, you will be able to not only view, but edit multiple records at the same time, plus having the advantage of quick-access utilities like Open CTI and Lightning Dialer at your fingertips.
Activity timeline: As the name itself denotes, some of its primary functions are to create various tasks, log calls as well as send all the necessary emails. In the entirety of the activity timeline, one will be able to see all the planned meetings, open tasks and accomplishments since they all fall under the umbrella of activity-enabled objects.
Task lists: Here, you will get a comprehensive view of all the specific tasks and their details along with the full lists of the tasks that are due for the day, closed tasks and open tasks. In the case of managers, they will be able to see all the tasks that are assigned to people below them in the role hierarchy.
Various tools that enhance engagement with customers: For instance, a single productivity tool will be able to streamline your entire sales process, customising actions to every page will be in the hands of the utility bar, plus you will be dealing with the most enhanced dashboards and reporting features.
The final word
Once you have thoroughly educated yourself on the Lightning program, you will most certainly be able to identify executive sponsors and stakeholders as well as educate the entirety of your company with various demos and presentations. Most of all, this will also help you to conduct a gap analysis in order to determine which teams, in particular, will end up using Lightning experience.
When it comes to convincing other members of your business about the benefits of Lightning, one must have everything sorted out and prepared from the very start. There are simply no two ways about that fact in any way. Most importantly, you will have to convince them how this platform will help them to sell more. Start with the features and benefits and then focus on the amount of time and resources required for the move to a Lightning program. Plus, if you already use Salesforce, you will be able to make a more well-informed decision regarding the switch to Lightning as well as the estimated launch date when you think it should be done.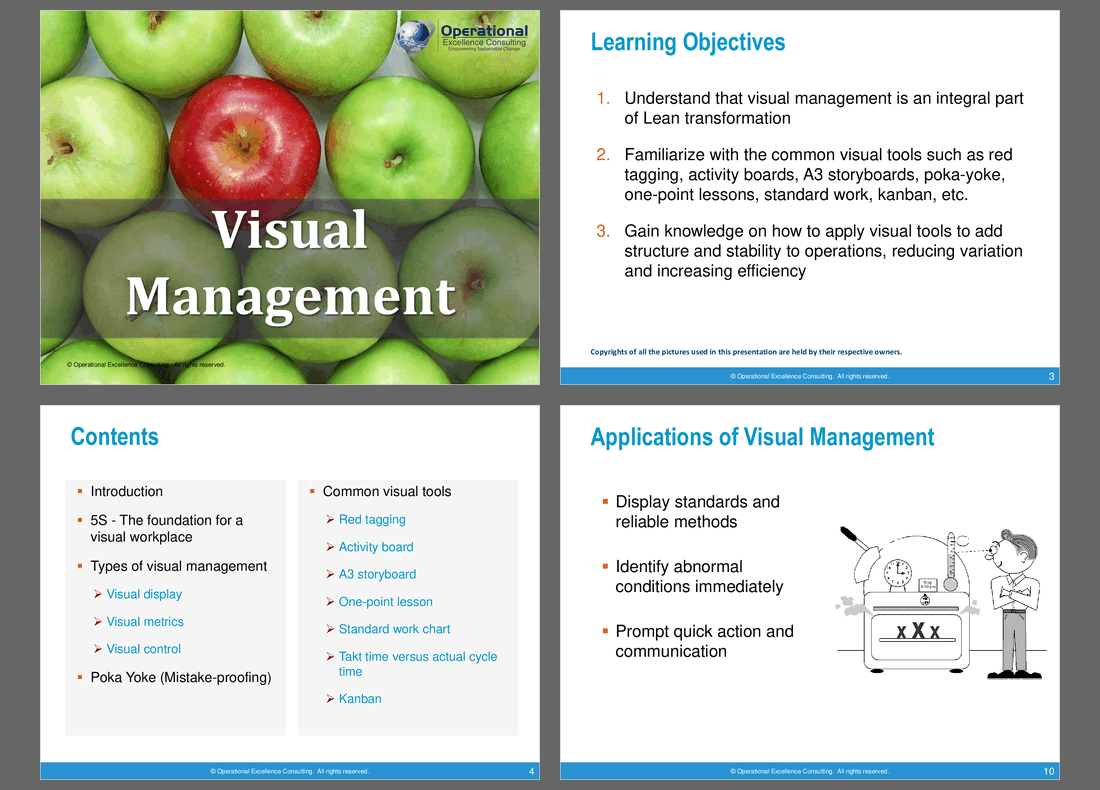 153-slide PowerPoint presentation
Visual management is an integral part of a Lean management system. Visual management uses displays, metrics and controls to help establish and maintain continuous flow, and giving everyone a view of the work along the value stream. It includes a set of techniques that make operation standards
[read more]
Do You Want to Implement Business Best Practices?
You can download in-depth presentations on Visual Workplace and 100s of management topics from the FlevyPro Library. FlevyPro is trusted and utilized by 1000s of management consultants and corporate executives.
For even more best practices available on Flevy, have a look at our top 100 lists:
These best practices are of the same as those leveraged by top-tier management consulting firms, like McKinsey, BCG, Bain, and Accenture. Improve the growth and efficiency of your organization by utilizing these best practice frameworks, templates, and tools. Most were developed by seasoned executives and consultants with over 20+ years of experience.
Readers of This Article Are Interested in These Resources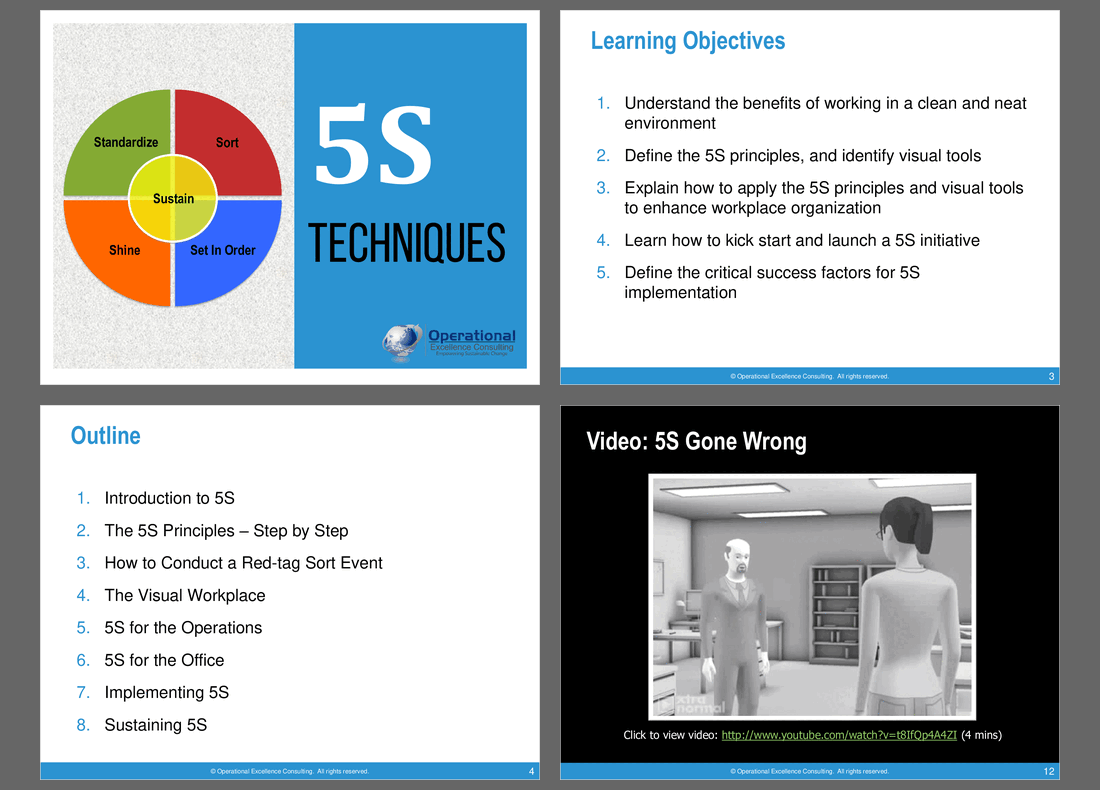 189-slide PowerPoint presentation
5S good housekeeping and workplace organization is a set of basic management principles that are widely adopted in industries today. Also commonly known as "5S System," "5S Method" and "5S Pillars," the cornerstone of 5S is that untidy, cluttered work areas are
[read more]
162-slide PowerPoint presentation

123-slide PowerPoint presentation
About Shane Avron
Shane Avron is a freelance writer, specializing in business, general management, enterprise software, and digital technologies. In addition to Flevy, Shane's articles have appeared in Huffington Post, Forbes Magazine, among other business journals.
Top 10 Recommended Documents on Visual Workplace
190-slide PowerPoint presentation
153-slide PowerPoint presentation
189-slide PowerPoint presentation
162-slide PowerPoint presentation
123-slide PowerPoint presentation
28-slide PowerPoint presentation
3-page PDF document
20-slide PowerPoint presentation
71-slide PowerPoint presentation
107-slide PowerPoint presentation

» View more resources Visual Workplace here.
» View the Top 100 Best Practices on Flevy.