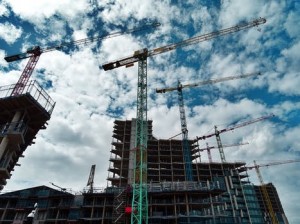 Construction businesses are among some of the oldest around today, and they are only increasing in popularity as time goes on. With humble roots, some businesses have gone on to reach global success, while others enjoy a substantial income from local clients.
Maximizing profits in any business is a tricky task, and construction is no exception. Fortunately, lots of unnecessary costs can be avoided, where higher profits can go on to be generated, and workers can be paid a higher wage. If you are struggling to find how exactly you can make more profit in your construction business, you should take note of some helpful tips.
Plan effectively
As with most things, planning effectively can drastically reduce any nasty surprises your business might encounter in the future. The trick to this is renewing your business plan with an accountant regularly so that you can make sure you haven't missed any important payment deadlines.
From assessing which employees to keep on to cutting back spending in some areas of the business, you can make savings in many areas you might not have previously thought. If your construction business has expanded to more and more locations, visiting your site to see if your money is being put to good use is a worthwhile task. With all this in mind, you can make more accurate profit projections for the years to come.
Have precautionary measures in place
While having an accurate business plan in place can help you cut back on costs, it won't account for everything. For example, you may get times when you have completed a project, only for the client to turn around and say they cannot pay. For many construction businesses, this is an occurrence that is far too common. It can also have a huge impact on your profits.
To avoid this from happening, you should make use of an SBLC, which will guarantee you get paid for the work you have undertaken. To help you understand this better, it's wise to read the TFG SBLC (Standby Letter of Credit) guide. 
Prioritize quality
Some construction businesses tend to rush the work they have been set to complete so that they can take on more projects and make more money. But this can result in money having to be paid out due to the poor quality of work. Instead, you should prioritize quality in each project. This way, you can ask for a higher amount of money per project, and you can take the time to make something that your client will truly love and appreciate; something which will last for years to come.
Sometimes, the key to creating good quality work is to hold regular on-the-job training for your employees. It will enable them to learn new skills, but it will also remind them to slow down and put quality above all else. This may allow you to build a name as a reputable construction company, which will also increase your profits if more people are interested in the amazing work you do.