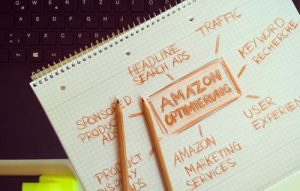 When building your SEO, it is vital that you keep your digital marketing strategy up-to-date at all times. Whether your strategy is updated or not can highly impact the effectiveness of your campaign and the likelihood of achieving top rankings on search engines such as Google.
Why is it important to update your strategy?
Google updates its rankings through their algorithm regularly, so it's crucial that your website still maintains good marketing strategies, such as SEO, if you haven't updated your site for some time.
Trends in digital marketing are constantly changing, including the increase in mobile-first websites and social media campaigns. So it's essential to update your strategy regularly to ensure that it is positioned well for your potential clientele. Otherwise, your content won't be seen as often by your target market.
In terms of SEO, an updated website with current marketing strategies is more likely to show higher Google rankings, as it will show that your website is active and holds value to Google's users.
How do you check if your strategy is up-to-date?
You can check that your strategy is up-to-date by analyzing your Google rankings and the traffic to your website. By looking at where your traffic has increased and decreased, you can check to see whether your marketing strategies are still working. Additionally, website builders such as WordPress often show you where your leads have come from. If leads aren't coming from a particular area, it's likely you need to improve something linking to that aspect of your marketing campaign.
How can you update your strategy? 
You should regularly audit your digital marketing campaigns to check what's working and what needs to be improved. From this, you can establish what needs to be changed and what aspects of your marketing technique need to be improved.
You should also consider hiring a digital marketing company that can assess the current methods of your campaigns and suggest and implement improvements to these. If you are looking for Oregon targeted marketing, DMG ensures that your clients are finding you through auditing your social media campaigns and SEO.
You should also attempt to keep up with the trends of digital marketing as they pass. For instance, the newest insurgence of mobile-first websites and the use of artificial intelligence in SEO are trends that are set to upheave the way that we use SEO. It's important to keep up with these to ensure your website is continually matching Google's search rankings.
You should also seek constant improvements to your campaign rather than leaving your SEO and social media to stagnate. You can do this through methods such as starting a blog that you can continuously update, posting on social media regularly, and updating your site design.
Although it may seem challenging to keep your digital marketing strategy updated, there are many simple ways in which you can ensure that potential customers find you through your social media and SEO. By following some of the steps laid out above you can easily see your strategy change for the better.