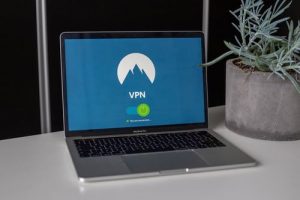 The COVID-19 pandemic has urged companies to embrace remote hiring and working. Remote working offers several benefits to employees, such as flexible work hours, reducing stress, improving employees' productivity, etc. But one crucial thing that it lacks is the employees' data security.
Giving employees the opportunity to work from home is good, but taking care of their security is more crucial. However, most employees have Wi-Fi networks at home, but they can't offer the level of security which a company can offer. With that in mind, business owners must think of safeguarding their employees' security by investing in a private and secure VPN.
A VPN is a Virtual Private Network that ensures that the users' data is not leaked while using a public Wi-Fi network.
What Is A VPN?
A VPN is a tool that ensures a secure connection for your device over the internet. It masks your identity, IP address, web activity, and devices' information.
Using a VPN has become crucial for organizations to increase efficiency, as, in May 2020, more than 45% of users reported a significant increase in cyber fraud, according to Statista.
When you switch it on, it allows users to browse the web using a different server's connection. It means that you can access the websites privately and keep your identity hidden.
6 Benefits Of Using A VPN To Boost Your Organization's Efficiency
Let's take a look at how you can boost your organization's efficiency using a VPN:
1. Ensures Security
As remote working has become the norm in the corporate world, most employees work from their homes or at their favorite restaurant or café.
A VPN allows employees to access the public Wi-Fi networks securely and ensures that anyone does not view their web activity.
The good news is that the employees can work at ease knowing that their data and web activity is secured while sitting at home or their favorite café.
2. Access The Content With Geo-Spatial Restrictions
By using a VPN, you can access multiple apps/websites worldwide without any restrictions. However, some sites identify and hinder VPN users.
However, you can easily watch Netflix TV shows and movies that have not been released in your location by using a streaming VPN.
3. Boosts The Internet Speed
Today, all companies rely on a fast internet connection to boost their business operations. You may face lag, or the page may take much longer to load than usual when your Internet Service Provider (ISP) has intentionally slowed down the bandwidth or the internet speed.
ISPs have complete access to your web activity and can decide to slow down your internet connection. By using a VPN, you can hide your browsing activity, and your ISP won't be able to slow down your internet.
Hence, investing in the right VPN service can be valuable for your business in the long run.
4. Access Restricted Websites With VPN
Most countries didn't allow their citizens and visitors to access certain apps and websites. For example, you can't access websites like YouTube, Facebook, Google, and Dropbox in China. If any employee is traveling to China, they won't be able to access their data.
When using a VPN, you can access those restricted websites with ease. However, if an employee travels to such countries, they can easily access their cloud storage service data.
5. Working Online Securely
If your employees use the latest antivirus on their devices, there is no guarantee that the data is safe from hackers. But with a VPN, you can ensure that the data is secure and no one can get access to it.
A VPN provides a safe and encrypted virtual tunnel for browsing the internet while using public Wi-Fi networks. Investing in the right VPN service will be worth it, and you can ensure that your data is safe.
6. Secure Your Client's Data
Collecting data from your clients or customers can be risky, but it becomes easier when you have a VPN by your side.
With an increase in cybercrimes globally, you can't ensure that you only view the data you're receiving from your clients. But with using a VPN, you can ensure that your and your client's data is safe and secure.
4 Tips To Choose The Right VPN For Your Business
How to find the right VPN to boost the efficiency of the organization? Consider the following tips:
Determine Your VPN Needs
First of all, you should list the features you're looking for in a VPN. It will help you narrow down the list of VPNs. For example, suppose you're a regular traveler. In that case, you must look for a VPN that offers excellent security features.
Device Compatibility
Most VPNs are not compatible with all devices available in the market. You need to ensure that the VPN you choose must be compatible with your devices. Suppose, if you're using both Apple and Windows, you should look for a VPN that is available both as an app and platform.
User Interface
Setting up a VPN is a challenging and time-consuming process. Thus, you must look for a VPN that is easy to set up and have a simple user interface (UI).
Capacity
If your VPN provider offers you tons of features, you don't have to worry about the capacity. It will ensure that you will always have access to some server.
Conclusion
As per the stats by Varonis, the total number of DDoS attacks is expected to increase by 15.4 million by 2023. These numbers are a clear indication of why every business must invest in a reliable VPN service. It's imperative to use a VPN to keep your and your client's data safe.
To boost your business's efficiency, you must use a VPN to route your employees' online activities through a secure server and hide their identity and IP address.
To sum it up, if you haven't invested in a VPN yet, it's high time to secure your and your employees' data from cybercrimes.