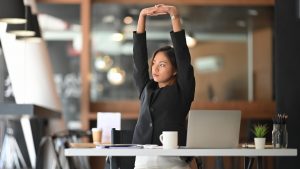 Business owners have their respective strategies to preserve the efficiency of their operations. Besides investing in high-tech equipment, scouting for the best talents may also give you a competitive advantage. Gathering professionals who have strong work ethics and excellent credentials can help you materialize your vision for the company.
However, these employees might not be able to deliver their best work all the time. At times, they might struggle to meet deadlines. Fortunately, there are practical ways to support their performance and encourage them to work optimally.
Impact of Workplace Comfort to Team Performance
Some strategies to boost productivity can include incentives, recognition programs, and allowance. While these initiatives can add value to your team's performance, less attention is given to workplace comfort. Workplace comfort takes the form of ergonomic furniture, convenient office design, practical amenities, and even strong company culture. When you prioritize these facets, you can create a thriving and collaborative workforce ready to knock off your business targets.
If you're currently looking for ways to boost your team's performance, consider the ways workplace comfort affects them:
1. Comfort Promotes Health
A healthy work environment can significantly decrease team member tardiness and absenteeism. With fewer absences, you can ensure smooth business operations to meet obligations and client expectations. Potentially, this can affect your business's reputation and long-term profitability.
For this reason, it's important to go the extra mile and invest in the right office appliances and furniture to support your team's productivity needs. Supposed you're operating in an enclosed office space, installing commercial air filtration systems may potentially minimize the chances of asthma attacks and the spread of airborne illnesses in the workplace. This device can dramatically change the indoor quality of your premises.
If your members spend most of their time at their desks, make sure to provide them with ergonomic furniture to prevent muscle soreness and back problems caused by sitting too much. You can also purchase a standing desk option that gives them the freedom to either sit or stand.
Apart from implementing these changes, installing the right lighting fixtures can increase your staff's alertness and keep them energized to meet their responsibilities. This initiative can also prevent eye strain and headaches caused by poor lighting, boosting comfort and productivity.
2. Comfort Boosts Morale

Adding more comfort through prioritizing your staff's well-being can boost their morale. Hence, consider stocking your office pantry with healthy options and designate recreational centers in the company. Embellish your premises with visually appealing décor to make this cozier.
When your business prioritizes comfort, your employees would know that you care for them. When they see these efforts, they'd be much encouraged to invest back in the company and deliver their best at work.
Positive work morale will reflect in your staff's enthusiasm to show up for work. These office upgrades can boost their mood and improve their commitment to the business, producing better outputs and prioritizing the business's goals.
3. Comfort Improves Focus
A good amount of stress is healthy as this can push your employees to stretch out from their comfort zone and exert their best at work. However, excessive stress can be detrimental to their health and performance.
A lot of factors can trigger stress. A messy and disorganized workspace can affect productivity as this can compel your team to search for lost items and become susceptible to mistakes. These distractions can disrupt their focus, affecting their job performance. Consequently, this can slow down operations and result in downtime.
Stress could suppress the immune system, making your employees prone to sickness. Unfortunately, when your employees miss work often, this can result in lost time on projects. Your team's declining performance can affect the quality of your outputs, affecting your business's reputation.
You need to cultivate the right working conditions to motivate your staff to excel at work. A tidy and clean business premise can eliminate visual clutter and distractions. This comfortable workplace allows your staff to focus on their tasks and move freely to collaborate with their colleagues, increasing engagement.
Apart from hiring janitorial services, investing in storage solutions helps you organize your office supplies. It allows you to save on space and prevent clutter in the office. You can also implement cleaning policies to maintain the tidiness of your workstations, boosting their focus and job performance.
Takeaway
With the heightened competition among various businesses, employers are looking for ways to increase team performance. Fortunately, your team's productivity is within your control. By looking into their needs and investing in the right office devices, you can certainly create a comfortable work environment that reinforces their performance at work.