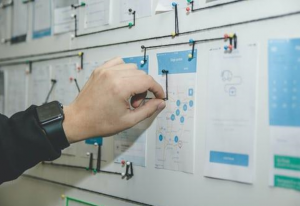 Before we get started, here is something you need to first agree with: you need a business plan. It does not matter how many times you think you can learn on the job. There are a lot of reasons why you need a business plan, and all of them are reasons you cannot just ignore or wave away.
Writing a business plan is no easy task. It takes more than you being very aware of business terminologies. When it comes to writing a business plan, you need to be highly attentive to details. If attentiveness isn't one of your strongest qualities, you may have to get an essay writer that would come up with a business plan. An essay writer is essentially what you could call a business plan pro, so you don't have to worry about subpar quality once you hire the right one.
Before you go into writing a business plan, you should know that a business plan is not the same thing as a business development plan. They are quite different and apart from the stages at which they are created, several other factors  separate them.
First, a business development plan is also called a strategic plan and it happens when the business has already started, while business plans are what you write before the business starts. Both of them are very important to the growth of your business and they have to be written well.
What are the elements of a business plan?
Executive summary
What does your business hope to achieve? How do you intend to get there? The executive summary is everything about your business in a few paragraphs. Everything that would be contained in the business plan has to be summarized here. Because of the aforementioned point, this section should come last. It would be easier to write when you have already written the rest of the business plan. This way, you can properly summarize. This part also explains why you are starting the company. As such, it has to be compelling. You do not want to sound like an amateur or rookie.
Company description
The key elements of this part of your business plan should include important information about your business, the customers you are targeting, and your business goals. It should also explain what makes you different from all of those in the market already doing something. Finally, it should tell the importance of your product or service to your customers.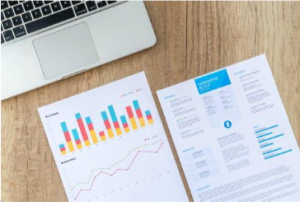 Market analysis
Data, information, statistics, everything about the current market should be filled into this section of your business plan. It should also explain how your business will fit into the already existing market and your target audience. What does it do? It shows that you know exactly what you are doing, and how to do it.
Competitive analysis
Do you know everything about your competition? Do you know where their strength and weakness lies? This is what you put here. You are going into battle with them. As such, it's safe to know where to hit them. This shows that you understand your strengths and weaknesses, and how to use them to your advantage.
Organizational management
How will your business run? What is your team like? Do you have managers? Who are they? What are their roles? Is this a sole business or are there partners? These are all the questions you will need to answer in this section. This section seeks to show the operations and organizational structure of your business.
Products and services
Here you need to completely breakdown your products and services. What does it do? How does it work? What is the purpose? How does it solve existing problems? How is it different from what is already in the market? How will you sell it? Who are you selling it to? How much does it cost? What is the production cost of both materials and human resources? A complete break down to the nitty-gritty is needed here. Copyrights and patents should be added accordingly.
Marketing strategy
How do you intend to get your product out there? What are the plans to get your business to potential clients and everywhere it needs to be? What is entailed in the promotion and how much will it cost?
Sales strategy
How do you intend to sell? Are you getting sales reps? What are your sales targets? If possible, the amount of sales reps you are hiring should be listed out as well. What would it cost to get and pay the reps? All of this should be listed out.
Fund request
This is where you talk about the money you need, what you need the money for and how you intend to spend it. You need to be as expressive about this as possible. If you will need extra cash as you go on, remember to list that as well. Everything about the financial backing of this company should be listed out here.
Financial projection
According to the market analysis and the sales and marketing strategy, where do you see your business financially from now? This is what this section should entail. For the first 12 months down to the 5th year, what are your financial projections? Write this down as clearly as possible.
Your business plan must contain all of the elements listed above, carefully laid out with as much detail as possible, leaving absolutely nothing out.
With these elements, how do you write a business plan?
Be realistic: No grandiose plans whatsoever should be found in your business plan. They have to be realistic and achievable.
Communicate the goals and mission: Your mission statements and goals should be effectively communicated. This makes it easy for someone to buy into this vision.
Be convincing: You have the task of making whoever is reading believe in your dream and plans. Make it easy on them.
Final thoughts
Writing a business plan is like laying out the ingredients of your food down before you cook. You need to make sure all of the ingredients are in the right place. This way, the main process would be so much easier.