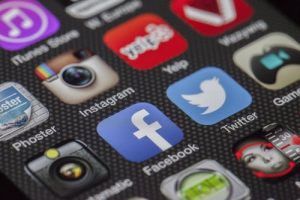 Social networks are a great tool for business because you can use them to promote your products and services. In fact, social networks are the most powerful online marketing tool that you can use.
Why? Because they are free and they allow you to reach many potential customers at the same time. Here are several tricks to help you understand how to use social networking in developing your e-commerce business.
Practice Safe Networking
It's important to keep your personal and professional lives separate, especially on social media. Make sure you understand the privacy settings on the social networks you use, and adjust appropriately. This means that you will need to learn things like how to hide your IP address on Mac using things like VPN to block third parties from accessing vital information about your business. If you're not sure how much to share, start with the basic information: name, company affiliation, job title, and a link to your company website. You can always add more later.
If your company doesn't already have a Facebook page or Twitter account, get permission from your boss before creating one or posting content on behalf of your employer.
Use User Generated Content for Your Brand's Pages and Profiles
A good way to interact with your potential customers is by using their own content. In other words, you can use User Generated Content (UGC) to grow your business.
This will make your content more relatable and attractive. You can set a weekly or monthly theme for your social media pages like 'Customer of the month', 'Best selfie with our product', 'Best style with our product' etc.
You will be amazed at how creative and engaging the customers can get with these themes. The audience engagement goes up because they think that this is more fun than just seeing the brand posts.
You can also give some rewards based on the creativity of their posts to make it more interesting. Moreover, this will make them feel important and valued in return which will encourage them to come back again.
Optimize Your Website for Mobile Devices
More and more people are using their smartphones as their primary gateway to the Internet, so it makes sense to optimize your website for mobile devices.
People will be searching for your products on the go, so you need to make sure that your web presence is accessible and easy to navigate on smaller screens.
For instance, if you're selling a product that requires a lot of research, such as laptops or furniture, then you should consider presenting all of your product information in the form of an info graphic or video guide since consumers can easily access this type of content while they are out shopping.
Make Sure You Have a Mobile Application
Make sure you have a mobile application for your e-commerce website. If you want to be successful with using social networking in developing e-commerce business, then you should provide the best customer experience possible.
Having a mobile app is something that every customer wants from a company these days. It provides them with an easy way to use your application and buy things as soon as possible.
Create a Blog for Your Business
Blogs are a great way for small business owners to communicate with their customers. Blogging is a great way to provide valuable and relevant content that can be shared with friends, family and colleagues.
Blogs are also a great way to get your business noticed by search engines such as Google.
By creating a blog for your business, you will increase the number of pages on your website, which in turn increases your chances of getting found online.
Engage with Customers and Prospects on Social Networks and Take Advantage of Their Feedback
The number one way to use social networking in developing e-commerce business is to engage with customers and prospects on social networks.
It can be a great source of feedback, but you have to be engaged on these networks to take advantage of these opportunities.
If you're only using social media to share information with your friends, colleagues and customers, you're not taking full advantage of it.
You should make it a point to get their feedback about your products or services so that you know where to improve and make amends.
Final Thoughts
The first thing to understand is that social media marketing isn't a one-time event. It's a long-term commitment to consistent activity, and it takes time to build up your following.
Use the aforementioned tips and watch your business thrive.