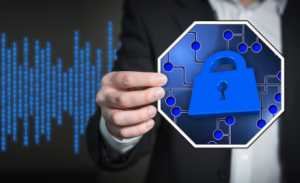 In this digital day and age, it is imperative businesses have the ability to secure electronic files. Many companies use the PDF file because it retains formatting and can be accessed via any device. But another benefit of using PDFs is you are able to build a high level of protection into the files themselves. However, many businesses underutilize that powerful advantage that PDFs have over other file types. When your company incorporates the following PDF protection methods, from the top down, you can ensure all of your documents are secure.
PDF Permissions
One of the easiest ways to prevent unauthorized personnel from editing and copying the information contained in a PDF document is to restrict the way people can use the file. You can give access or refuse access easily, so people are limited to specific activities, such as commenting, adding pages, and printing. People with permissions can then use the PDFs as required, including being able to convert them to other formats like DOCX, which can be done instantaneously with PDF Simpli.
PDF Encryption
There are two primary ways to secure PDFs so that only those with permission can access them in the way that you want. Both methods involve encryption. When a PDF is encrypted, the content of the document becomes unreadable. Only authorized users can decrypt the document to gain access. PDFs can be encrypted with a password or with a certificate. Users must, therefore, either provide the password to access a password-protected document or decrypt a certificate-encrypted PDF with the public key that corresponds to the certificate.
How to Encrypt PDF Documents with a Password
You have two options when using passwords for securing PDFs. They are:
  Document Open Password, which requires typing the password to open the PDF document.
  Permissions Password, also known as a master password, which requires a password to change permission settings so that users can only perform certain tasks such as printing or copying content.
Whichever type of password you decide to encrypt your PDF file with, the steps are the same. In Adobe Acrobat:
Open the PDF document.
Select "File" and then "Protect Using Password." Alternatively, you can select "Tools," then "Protect," and then "Protect Using Password."
Select the type of password you want to use.
Type and retype your chosen password.
The strength of the password will be displayed. If you have chosen a weak or medium password, you will be informed so that you can choose a stronger password.
Click "Apply." You will then receive a confirmation message that the file has successfully been password protected.
How to Encrypt PDF Documents with Certificates
Certificate-based encryption enables you to encrypt a document for specific recipients via public key technology. Different recipients can be given different permissions for the PDF. Certificate encryption works by using an algorithm that generates two large numbers known as keys. One is used to encrypt a set of data, while the other key is used to decrypt the data.
To encrypt a PDF document with a certificate, you can use Adobe Acrobat's Action Wizard, which you will find under "Tools." You can use it to apply a predefined sequence or to edit a sequence to add the specific security features you want. Simply:
Go to "Tools," and then "Protect."
Choose "More Options," and then "Encrypt with Certificate."
Select the components you want to encrypt in the "Certificate Security Settings" dialog box.
From the "Encryption Algorithm" menu, choose an encryption rate. Then click "Next."
Create a recipient list for the encrypted PDF document.
Click "Next" to review your settings, and then click "Finish."