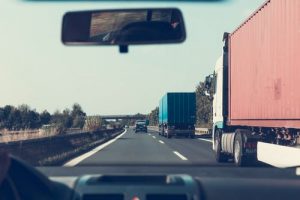 Courier and logistics are among the fastest growing industries these past few years. There is a growing demand for courier services and reliable logistics, especially with the rise of ecommerce and online businesses. The world is converging into one big market and there are more opportunities for courier businesses to succeed than ever before.
Still, the courier industry is not without its challenges. There are regulations and standards to meet, more companies to compete with, and higher demand for reliable and speedy services. Overcoming these challenges is what will separate your courier business from the rest. We have the top tips and tricks to help you push your courier business forward.
Invest in Relationships
The best way to maintain a sustainable growth and push your business forward is by building (and maintaining) relationships with clients, particularly business consumers of your services. Investing in relationships also allows you to maintain customer loyalty and gain insights on how to improve your existing services further.
It is worth noting that maintaining a good relationship with businesses and individual consumers is far more cost-efficient than winning new ones. While you still have to do a lot of marketing – which we will get to later – you must never neglect existing customers and the input they provide. Having strong relationships with customers actually brings additional benefits, including the following.
Strive for Satisfaction
Keeping existing customers happy is a must. Sometimes, the best way to improve your services is by listening to the input from existing customers. Listen to really understand the issues and expectations they may still have and take steps to benefit from these insights. Even the smallest change can create a big ripple on customer satisfaction.
When you listen and act on input from customers, they feel more appreciated. This, in turn, makes them more than happy to continue using your courier services. They will be your loyal customers; loyal customers are more likely to promote you to other potential clients, and that leads to more business in the future.
Get the Community Involved
Your business operations should always bring good to the communities around you. Becoming an essential part of these communities is one of the ways you can strengthen your presence while giving back. A great way to do that is by getting local communities involved.
Amazon is doing a great job with its Amazon Flex initiative. The program allows anyone with a vehicle to become a part of Amazon's distribution network. For community members who are having trouble getting work, programs like Amazon Flex are invaluable.
You are not only expanding your distribution network and helping the people around your operations, but also strengthening your relationship with local communities. As mentioned in the previous tip, building strong relationships is how you stay ahead in 2019.
Turn to IT
If your courier business is not using information technology to the fullest, you are missing out on a lot. IT isn't just there to allow for smoother, more seamless operations, but also bring a long list of other benefits to the table. For starters, you can run a more efficient operation using data analysis and forecast.
Some solutions also help with compliance. The tachograph analysis solution from FleetGo is a good example. FleetGo is the leading company in fleet management and solutions, and its tachograph analysis allows for better driver management in compliance with the EU regulations.
IT can also be implemented to streamline every process from start to finish. Customers can access your services through a web application or mobile apps. Every part of the customer journey can be fully automated as well.
Get into Digital Marketing
Not using IT to support operations is a big mistake. Not using digital marketing to reach potential customers is an even bigger one. You cannot afford to rely on conventional marketing in 2019, especially since potential customers now get their information online.
Digital marketing is a lot more affordable than conventional marketing. You are getting more return on investment (ROI) from digital marketing, plus you can be very targeted with how you use the available instruments. For reaching business customers, for example, you can rely on LinkedIn and B2B marketplaces as part of a holistic marketing campaign.
Digital marketing is also good for branding. In an era where personalised customer experience is everything, being able to connect with customers on a more personal level brings that extra competitive advantage you need to stay ahead.
Develop a Relatable Brand
Speaking of using digital marketing, it is also necessary to focus not only on selling services, but on conveying the right messages as well. Not every marketing campaign has to be about selling; not all digital marketing campaigns will affect your bottom line in a straightforward way. You also need to develop a brand that customers can really relate to.
The way to do this is by telling stories behind your shipping business. Stories about how the business operates, the people involved in the day-to-day operations, and how your business is giving back to the communities around you are some of the stories you can explore to build that deeper, more personal connection with the customers.
Work towards delivering value to the customers rather than getting them to make a one-time purchase. It is much better to have a handful of customers that continue using your services than to get a lot of people using your services just once.
Prepare for the Worst
Planning is everything in the shipping industry, and your courier business needs to plan for the worst. Having sufficient insurance coverage and additional security measures is the way to start in this department. Thanks to insurance companies introducing more comprehensive products specifically for this industry, finding a good fleet insurance is no longer difficult.
The technology solutions from FleetGo are also just as handy. Tachograph analysis allows the company to manage its drivers and their wellbeing better. At the same time, fleet racking and additional features provided by FleetGo add an extra layer of protection to the entire business.
You also have to protect your customers and the goods they ship. Offer additional insurance coverage as options and let customers tweak the level of protection they want for every shipment. Once again, this can be done through a web interface or an app.
Collaborate
The days of seeing all other courier businesses in the industry as rivals are over. Collaboration is the way forward and there is no better time to start than 2019. Collaborating with local shipping companies, for example, allows you to expand your network and improve your services without making big investments in the process.
Collaboration works both ways too. When you work together with a local shipping company, its customers can access your existing distribution network too. This means you are not only improving delivery of goods to that area but receiving more orders from the local customers too.
Be flexible when it comes to collaborating with other businesses. Online stores, small businesses, manufacturing lines, and a wide range of other businesses can be the best strategic partners with the right collaboration format.
2019 will be a competitive year indeed, but it is a year filled with opportunities to explore. Use the tips and tricks we discussed in this article to prepare your courier business for a big push this year.