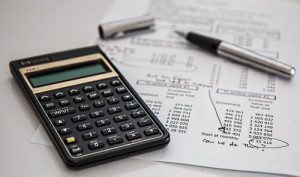 The goal of any business is to make money – and a substantial amount at that. When your business is successfully making a profit, it's important what you decide to do with that financial gain. The best methods will see you using your profit to continue making money, naturally, but when running a business, it can be difficult to know where best to put your profits.
The Investment Opportunities Available to You
The best kind of business investments go back into the business itself, in order to nurture its growth and to ensure that the business is functioning in the best way it can. However, as a business owner, investments can also be made externally, such as stocks, shares and other market investments. Ideally, you could do both if you have the finance and the means to do so.
The Stock Market
You can use a portion of your company's profit to invest in other companies, and purchase shares with the expectation that they can grow in value. The stock market can see a considerable financial return if you make the right choices. Your return can then be used to fuel your business and fund back into your own company if you so choose. It's important to understand the risks involved with this investment option, however, including how to short a stock if the need arises.
Fund Business Improvement
Even a business at the top of its game is required to consistently develop and evolve to meet demand. Improvement methods adjust all the time with the development of different processes and technologies, therefore using your profits to invest in ensuring that your business is operating at full function will always be beneficial.
Invest in Your Business Team
The best improvements come from within, and from the team of employees responsible for ensuring that your business runs efficiently. In order to build an optimized workforce, you may need to invest in further staff to make sure that work demand is met, or perhaps to bring in new and innovative skills to your business.
Investment in ongoing training and human resources is also crucial, as not only does it maximize the potential of your team, but it also allows your employees to see that you care enough about their motivation, skillset, and wellbeing to continually work to improve their situation.
Create an Emergency Business Fund
The chances are high that you'll already understand the need and importance of an emergency cash buffer amount for your business. This provides security in the event that a problem occurs or you need a failsafe cash plan. A security amount to fall back on should always be included in a business budget, but consider topping up this amount with the profit that you earn when necessary.
Invest in Coaching
Medium to large size companies have a lot of contacts and employees to handle. If your business is operating under a team of managers, senior managers, and executive positions, relevant coaching may be helpful for the ongoing development of a varied team of staff operating at various levels. Coaching can assist in honing leadership skills or how better to devise business strategies in an ever-changing market.