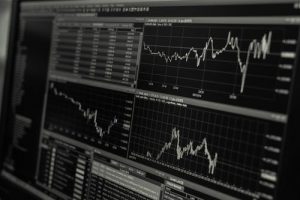 There's no doubt that silver took centre stage at the beginning of this week, after rallying for the third straight session to hit more than $30 an ounce.
This represented an eight year eye for the coveted precious metal, as it made its single biggest one-day move since 2008. While it has since dipped back below this bullish market, silver's likely to remain in most investor's eyeline as Q1 of 2021 continues.
However, it has been claimed that all may not be as it seems in this respect, with some arguing that silver is the latest asset to be targeted by Reddit users and Internet trading communities. But is this trend likely to continue and what will it mean for affected asset classes?
What Happened with GameStop?
While the Reddit community WallStreetBets has denied targeting silver, it certainly has form given its recent manipulation of the ailing Gamestop stock.
In simple terms, this small group of focused investors utilised social media to coordinate their efforts, creating a scenario where GameStop shares increased by staggering 1,700% in a relatively short period of time.
Interestingly, they employed a classic Wall Street manipulation tactic to achieve this aim, with Wall Street investors who had been in the process of shorting this stock the primary victims of the move.
As they rallied to reduce the stocks value, the Reddit community sought to drive the price higher, with GameStop soaring as a result to over $24 billion (from just $2 billion) in a matter of days.
This has cost hedge fund managers and professional investors millions, even though an estimated $11 billion worth of value was subsequently wiped off GameStop's shares in the subsequent price correction.
Silver's Price Surge
The recent performance of silver caused many commentators to suggest that the same Reddit community was behind the precious metal's surge, although once again this claim has been dismissed by WallStreetBets.
There's no doubt that silver climbed quickly to $28.99 per ounce before breaking through the $30 mark, while metals trading enthusiasts will have noted a 35% hike in market leading producers First Majestic Silver.
Of course, many will argue that this price hike will have also been inspired by silver's fundamental appeal in a growing economy, with its industrial nature making it highly appealing and countries throughout the world continue to recover from the coronavirus pandemic.
However, the extent and the pace of silver's price rise suggests that Internet trading communities may have been partially responsible, highlighting a clear market trend that's becoming increasingly commonplace and influential.
The question that remains, of course, is how impactful is this type of manipulation? In short, it appears to be little more than a fad, albeit one that's disrupting hedge funds and institutional traders and undermining shorting practices on a mass scale.
As we saw with GameStop, however, the share price of the inflated stocks are likely to crash relatively soon after the initial hike, returning to their initial value as the market correction ensues.
To this end, silver had already fallen by around 10% to an average price of $27.36 by February 9th, despite the previous rally being supported by the wider economic climate.
This will be an interesting practice to observe in the future, however, particularly if regulators choose to review and clampdown on such practices going forward.