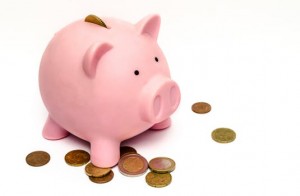 Risks exist in all types of business, and without some element of risk, there is no business! It might be straightforward to identify these risks, but how do you plan to prepare should the risk become a devastating reality? Effective risk management can help save your business money, regardless of the steps you take to prevent them yourself. After all, over-planning doesn't exist! While online payday loans can help you get back on your feet in a personal financial emergency, here are ways how effective risk management for your business can save you money.
Less Risk Means Fewer Claims
One of the major benefits of effective risk management is that it saves businesses money. After all, less risk means fewer claims. A good risk management process acts as a wall of protection. To put this into perspective, consider worker's compensation. Even though no business owner wants to see their valuable employees injured as a result of work, it happens. If an employee is injured at work, business owners are required to pay a compensation fee, which could result in increased premiums. Effective risk management, however, reduces injury from occurring.
Greater Productivity
There's no need for business owners to feel nervous when insurance agents start to question the production processes in place. They simply ask these things to identify risks, and find useful ways to help reduce the risk or prevent them altogether. As well as affecting insurance premiums, risk reduction can also affect productivity. This is because the safety procedures rely on more efficient processes, resulting in a far healthier, happier and safer business environment, saving businesses money in the long run.
Cheaper Premiums
The real savings of effective risk management, however, are usually in insurance premiums, because they are calculated based on exposure. The higher the chance of a risk occurring, the more business owners are required to pay. Effective risk management can reduce your exposure, resulting in less expensive premiums, and in some cases, a business' effective risk management process could override the cost of insurance.
Save Valuable Resources
Effective risk management also saves businesses money by saving value resources such as time, assets and people. This is because less time will be spent trying to resolve the issues that occur as a result of poor risk management. Due to less time being spent resolving these issues, more effort can be put into running the business, and can actually help businesses to generate greater profits.
Emergencies
Moreover, effective risk management saves businesses money by preparing for unforeseen circumstances or emergencies. With a stable risk management plan in place, businesses are able to bounce back more easily with greater funds in their pocket. Without risk management, businesses may not be able to cope in an emergency, and may lose everything that was worked hard for.
Risk management is paramount for organisations across the globe. Without it, businesses cannot accurately define their objectives for the future. Effective risk management can also help businesses save money, whether it's now, next month, next year or five years down the line. Due to this, if you're a business owner, it's imperative that you have effective risk management in place in order to prepare for unforeseen emergencies, save valuable resources and achieve greater productivity.