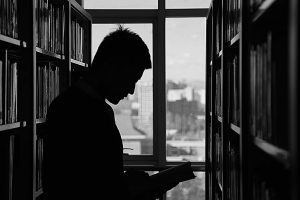 Many students are graduating from college or university and setting up their own businesses, but a lot of millennials are put off as they're often sinking in debt, usually from student loans, which makes steady employment a less risky option. However, becoming an entrepreneur could be one of the best things you do, potentially setting you up for life. There are certain personality traits that will benefit you as an entrepreneur and you'll need to develop your entrepreneurial skills to give you the best chance at success.
Get the best student loan for you
In America alone, approximately 44.7 million people have a student loan debt, totaling $1.47 trillion. As an entrepreneur, you don't want to be part of those statistics so that you won't have to worry about it and can put everything into your business with a student loan debt holding you back. A private student loan can offer lower interest rates and cover the entire cost of your education, making it a good option for many people. You may be required to start making payments during college or university but, for business-savvy people, that means you can pay it back quicker and will pay less interest.
Start early
As soon as you get an idea for a business, write it down. It can be as simple as running your own babysitting or dog walking business while you're still studying, but it helps you to start earning money and get some experience behind you. Think about how your business can stand out, how to advertise it, and what makes it different. Your college business that you spend your evenings and weekends doing could take off and even become your full-time job once you finish college or university, giving you a head start in the business world.
Find a mentor
Finding a mentor can seem a bit intimidating and difficult, but you'll be surprised how many successful business owners want to pass on their knowledge and experience to younger generations. Having a mentor is really important as it can give you a lot of insight and help you to avoid mistakes. Approach some local business owners and ask them if they will mentor you. Ideally, you want someone who will be neutral towards your business so that you get impartial advice, as well as support.
Know your limitations
Entrepreneurs tend to have similar traits that make them good at running a business. If you're someone who has original ideas, can cope with stress, are willing to take calculated risks, and you're a problem solver, then you're likely to make a great entrepreneur. If you want financial security, set work hours, and a fairly quiet and predictable lifestyle, then running a business is unlikely to be the right move for you. Many skills can be worked on, such as getting comfortable with pitching ideas to important people and to big audiences, but you need to be willing to step outside of your comfort zone and push yourself.
Seize opportunities
Some schools have started offering money for students to start up businesses, as well as offering programs that guide people through the world of entrepreneurship. Opportunities like these make it easier for millennials to follow their dreams, rather than opt for a steady income in the short-term that has less long-term benefits. Other opportunities will pop up along the way, so weigh up the risks and, if it makes sense to, take a chance and go for it. It could be the best thing you do that gets your business started and helps it to grow.
Becoming an entrepreneur could be one of the best things you ever do, and while there are risks involved and you'll deal with stress and a hectic lifestyle at times, it's usually worth it in the long run when everything runs smoothly.