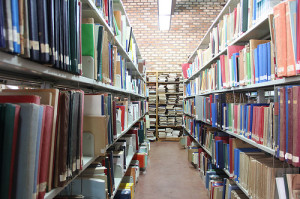 This is a guide to navigating Flevy to find the documents and other resources you need related to Business Operations.  "Operations" is a broad, vague term. It can convey a lot of different meanings to different people. If you don't find what you are looking for in this article, please email us at [email protected].
First, a very brief introduction to Flevy. We are a marketplace for premium business documents. Our documents are of the same caliber as those produced by top tier consulting firms, like McKinsey, Bain, Accenture, BCG, and Deloitte. In fact, we have ex-consultants from all these firms selling on Flevy. Furthermore, most of our documents were developed by seasoned executives and consultants with 20+ years of experience.
We have thousands of documents, so it may appear cumbersome to find exactly the documents you need! To address this issue, we have organized the documents into curated sets of "business toolkits." Each toolkit consists of a set of training guides (typically in PowerPoint form) that explain how to perform a specific business initiative (e.g. Strategic Sourcing, Process Improvement, Cost Management). In most cases, these are the same frameworks used by consultancies when they deploy their project teams to Fortune 500 clients.
Operations Business Toolkits
Here are several Operations business toolkits:
We have over 250+ business toolkits and adding more weekly. Peruse our full inventory here.
Operational Excellence
Operational Excellence is a management philosophy of Leadership, Teamwork, and Problem Solving, resulting in Continuous Improvement throughout the organization by focusing on the needs of the customer, empowering employees, and optimizing existing activities in the process.
We have a large quantity of documents dedicated to Operational Excellence and its closely related methodologies, Lean Management and Six Sigma. If you are interested in learning more about these topics, please start here:
We have 3 authors, in particular, who are absolute subject matter experts in this area. Take a look at what they have here:
Flevy (Business) Blog
This blog you're reading, our corporate blog, is a business magazine focused on Business Strategies, Business Theories, & Business Stories. We seek to publish articles in the same vein as those on Harvard Business Review and the McKinsey Quarterly.
To view all our articles on Operations & Supply Chain, please go here.