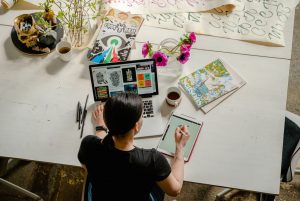 There is an abundance of data in today's marketing landscape to base strategic decisions. However, this volume of data makes marketing strategy evaluation difficult. An important question is how do you extract useful information from the volume of data available? And what are the essential metrics?
According to the SaaS marketing consultants from Getuplead PPC agency,  you have to return to your priorities to figure out the necessary information. The most compelling data is one that helps with making accurate and evidence-based decisions in your marketing strategy. These decisions should reduce costs, increase sales, and improve ROI.
Staying away from vanity metrics is essential. Instead, it would be best to focus on the metrics that provide useful feedback for your team. Understandably, evaluating useful and non-useful data can be tricky, especially if your team has software offering several metrics you can choose from.
This article discusses some of the best metrics to evaluate your SaaS marketing strategy's success. However, we will first explore the SaaS landscape.
What Is the SaaS Business Landscape?
The SaaS business uses a subscription-based model to get reliable revenue. Therefore, with an effective sales and marketing team, each customer your SaaS business attains has a high average value.
Currently, the SaaS business is thriving. Usually, companies try cutting costs through automation during economic hardship, which means they may replace human employees with software performing the same function. From job applicant screening software to accounting software, SaaS businesses are well-positioned, helping them thrive.
Understanding the SaaS industry's unique challenges is also crucial because they also shape its future. SaaS businesses sell subscriptions for cloud-hosted software, whose infrastructure is expensive to maintain. In addition, because SaaS is a high-growth and highly competitive industry, established players may edge out newcomers or even buy them out.
In terms of marketing opportunities and strategy, high lifetime customer value and a highly competitive market for B2B software set the SaaS industry apart. Furthermore, word of mouth is a powerful sales tool, and selling sophisticated software can be challenging without confusing potential customers.
Five Key Metrics for SaaS Marketing Strategy Success
1. Customer Acquisition Costs
Accurately evaluating the effectiveness and, by extension, the cost-effectiveness of your marketing efforts, detailed information about the cost of marketing to acquire a single paying customer. A rudimentary way of evaluating this metric is to compare the number of newly acquired customers within a certain period to your marketing spend within the same period. However, if you want a more precise metric, you should break down how your customers find you and the marketing functions they interact with before making a purchase. Apart from understanding the best marketing strategies, this approach helps your team evaluate each strategy individually by cost and efficacy. The most expensive marketing strategies are not usually the most effective ones.
2. Lifetime Customer Value
The subscription-based model is one of the secret weapons any SaaS company can possess. Most people are reluctant to end subscriptions they have begun, especially for software vital to their business' daily operations. Consequently, these subscriptions provide reliable and stable revenue for SaaS companies over an extended period. Lifetime customer value is the amount of revenue a customer brings into your company throughout your relationship. Usually, this metric is high compared to other industries.
3. Customer Churn Rate
Customer churn is the cost incurred when paying customers to quit your service or switch to a competitor. Your customer churn rate is the percentage of your annual, active, and paying customers that cancel their subscription. This metric is vital in evaluating many business functions. For instance, you can use this metric to judge how efficiently your product solves customers' needs. If your customers are unsatisfied, they won't stick around for long. Also, this metric can help you figure out if your marketing strategies are targeting the right audience. Even if you have the best software globally, marketing it to people who don't need or appreciate what it does results in a high customer churn rate. Therefore, ensure you keep an eye on this metric, ensuring your marketing strategies are reaching those who will benefit the most from your software
4. Recurring Revenue
Recurring revenue is another SaaS key metric, and it is the amount of revenue your company expects to earn from existing customers within a time frame. You can calculate this metric as annual recurring revenue (ARR) or monthly recurring revenue (MRR). Regardless of how you're calculating it, recurring revenue helps you predict your company's financial health, helping you set budgets accordingly. Breaking down your recurring revenue is worth it because it enables you to understand your biggest customers and target similar companies with your marketing efforts.
5. Customer Retention
The last metric on the list is customer retention. While customer retention is crucial for all businesses, it is vital for SaaS businesses. Another key metric in the SaaS business is recurring revenue which depends on retaining customers. If most of your major operational decisions depend on recurring revenue estimations, your team needs to accurately predict your customer retention rate.
Finally, customer retention indicates how well your product satisfies your customer's needs.