Editor's Note:  Karen Reitor, President of Communique Productions, is an author on Flevy and has published a series of 25+ best practice tools on Performance Management for the Financial Advising Services (FAS) vertical market.  These tools, including training guides, templates, and forms, are used to develop and deploy the FAS Performance Management Process.  The full suite of tools are available in the FAS Performance Management bundle (here).
Communique Productions, a boutique consultancy specializing in learner-centered and activity-based training, is one of Flevy's premiere authors. Communique has worked with over 175 clients and completed over 3,000 talent development and management consulting projects, including a multitude in the Financial Advising Services (FAS) space. Over the years through their FAS client engagements, Communique has developed an FAS Performance Management System.   This series of articles written by Karen discuss the FAS Performance Management System and its underlying roles and applications.
* * * *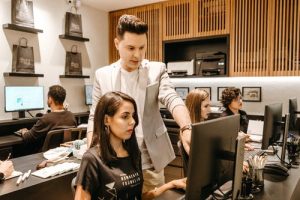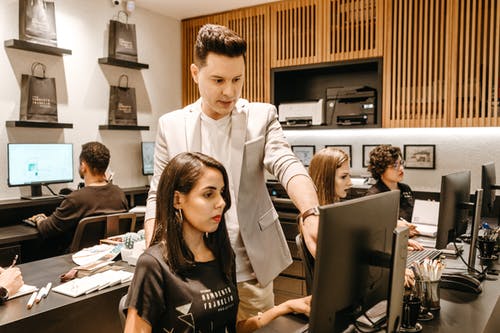 As you can imagine, Performance Management should be clearly defined by role.   In this article, we focus in the role of the Operations Manager.  In the next article, we will discuss a multitude of additional roles, including the Associate Financial Advisor, Lead Financial Planner, Licensed Case Analyst, Client Care Specialist, Business Processor, among others.
Operations Manager
As the position description and performance expectations as well as the performance assessment detail, the Operations Manager ensures that the firm's daily activities run smoothly keeping everyone on track to reach objectives while planning, directing and coordinating activities. These include the implementation of the FAS Performance Management System as well as managing access to the necessary electronic systems, and development, training and ongoing adherence to established processes, policies and procedures.
The Operations Manager initiates and manages frequent communications, oversees adherence to standard weeks and adapts and implements changes as business needs evolve. This team member continually looks for ways to reduce costs, improve efficiencies and increase productivity while ensuring quality. Team members are respected, valued and supported to maximize their talents and enhance their skills and competencies.
The Operations Manager works closely with the Principal and the Finance and Accounting Section in addition to Support Staff to ensure organizational success. Leadership skills include team building, coaching, delegation, collaboration and joint problem-solving, conflict resolution and project management, among many others. Sample accountabilities and performance metrics include but are not limited to the following:
Daily tracks staff activities to ensure high-quality deliverables and accountability.
Effective project management including adjusting and adapting as needed when there are challenges.
Coaches non- or under-performing team members supporting them to succeed. Documents each coaching session and follows up to ensure improvement.
Consistently addresses ongoing non- or under-performance when it occurs and documents incidents. Ensures high-performers don't get "dumped on." Implements progressive discipline as needed.
Prepares and conducts Performance Assessments on time focusing on future goals and improvements as well as providing objective feedback and jointly agreeing on actions and timeframes for improving performance.
Examples of Operations Manager position-specific Goals include, but are not limited to, the following:
Ensures consistent communication across the entire organization including satellite locations, if applicable, when new information is shared and new processes, procedures or system upgrades and technologies are implemented.
Trains and consistently coaches and supports all staff including those in satellite locations to succeed. Oversees and manages training and coaching performed by experienced team members (internal subject matter experts).
Productively and consistently addresses non-performance issues face-to-face respecting team members while holding them accountable for the work they are being paid to do.
Examples of Leadership Expectations and Competencies measured include, but are not limited to, the following:
Accepts responsibility for training and supporting team members to succeed including managing and implementing activities associated with acquisitions, new advisors and support staff.
Willingly communicates and problem-solves as needed to address issues, challenges and conflicts.
Attentive/responsive to internal team members to facilitate exceptional client care.
Relationship-building internally. Helps to back up other team members as needed and appropriate.
Develops and implements plans for improving and streamlining operations and enhancing client care.
Examples of potential future Operations Manager performance goals are as follows:
Timely conflict resolution among staff to prevent situations from festering and escalating, preventing long-term negative impacts associated with morale, turnover and client satisfaction.
Improved documentation of performance-related coaching sessions and follow-ups.
Establish an implementation plan and manage the implementation of a new process, procedure or technology (ie, team member productivity tracking, electronic signatures).
Supporting Resources
Here are 2 useful supporting tools:
The performance assessment includes both Operations and Lead Financial Planner responsibilities. (If the team member is only performing operations management tasks, only those items are rated during reviews.)
While the Managing Principal oversees and manages the performance of the Associate Financial Advisors and the Operations Manager, the Principal may delegate the FAS Performance Management Process for the remaining staff to the Operations Manager.