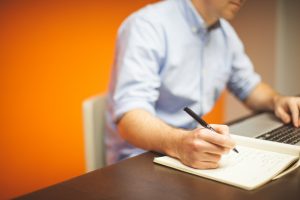 Startups that grow in cost efficient manners set the business up for success by not limiting cash flow which can impact quality or service/product. Growing at a consistent pace allows the company to work through issues if systems break due to increased volume of customer orders. The best thing a startup can do to grow is to offer great service at affordable rates. Finding some all-star salespeople is also important as closing deals to grow a client base needs to be done. Retaining these clients will be the job of the client manager and production as nobody is going to sign an extension on a contract if all projects miss deadlines. Below are some factors that impact growth as well as how to manage these in order to promote steady growth.
Hiring Only When Necessary
Staying streamlined in terms of staff makes it easier to communicate and helps avoid hiring too many people for the current workload. Far too many founders get caught up trying to increase employee numbers rather than trying to grow the business in other more important areas. Versatile applicants are important to hire as roles tend to change as a startup grows. A person that can exceed expectations in a variety of departments is the type of person to hire. Seeing a resume that shows a work history with success in sales, marketing, and IT is a perfect example of a job applicant that should get a second look.
SEO Is Essential
SEO is essential in growing a business as ranking high on the search engines impacts all facets of business. The website needs to be designed with SEO in mind and having a blog with quality content is going to help as well. Offsite contributions of articles can be a good way to build backlinks to the site. Low quality backlinks can do more harm than good with many sites that are considered link farms eventually get penalized by Google. Starting the company blog will be easy but the difficult part will be producing content regularly without an employee working full-time on this.
Intern to Full-Time Hire Programs
Internship programs can be the perfect way to give a potential employee a "tryout" of sorts. Being able to see the way a person works before hiring them is a huge advantage. Top talent can be attracted as well as many college students would salivate knowing they had a job waiting for them after graduation. Being able to source work to these interns for pay during the year will also show how they hit deadlines and manage work with their other obligations. Not all interns will be good fits so do not feel forced to hire someone especially if they showed they were toxic to the office morale.Do not let others in the office talk down to the interns as they should be as comfortable at the office as everyone else. The idea that you get to treat the intern differently needs to be thwarted by management.
Utilizing Freelancers to Scale Projects
Freelancers are a great resource to utilize when a startup needs to scale projects. Instead of hiring someone for a big project having a group of reliable freelancers can do the trick. Freelancers that hit deadlines, communicate well, and produce quality work are the ones you want to help the startup out. Even things like data entry being handled by a freelancer can open up the bandwidth of the people in the office. Quality control needs to be present when using freelancers as no company wants to send subpar work to their most valuable client. Evaluate where freelancers could be used as it is likely that it will save money in comparison to hiring a new employee.
Attending Industry Events and Closing Big Deals
Big deals being closed will take meeting with potential clients face to face. Most companies want to have met someone if they are going to be spending hundreds of thousands of dollars with a business. This rapport can be built at industry events as the staff of the startup can meet with quite a few people in their specific industry. Conferences have a high concentration of people looking to build business relationships and close deals. The follow up is important after these events as a potential client is going to be contacted by a few people they have met at the conference.
The excitement of working at a startup that is growing constantly can help create unbeatable morale in the office. Startups give staff more career opportunities that can happen in a quicker way when compared to large established corporations. Manage the above factors in order to protect growth and for the startup not to stagnate in profits or client acquisition.