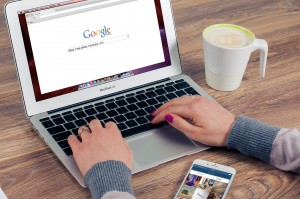 Businesses around the world are waking up to how vital online visibility is. When you take to the internet to market your brand, you're given a wide range of potential customers to attract to your products — from those interested in online shopping to those interested in an online service, people are always in abundance on the internet.
And you can reach them with a good branding and marketing strategy. But there's been a notorious myth circulating the internet about content creation: content is king. And nothing is further from the truth.
If nobody sees your content, then it's virtually pointless. Most businesses don't have an active follower base and so creating content is worthless unless the 1 secret ingredient is added: SEO optimization.
In this article, we follow the three steps that Meetfabric took to increase their digital visibility for writing a will online.
1. Start with the Fundamentals – SEO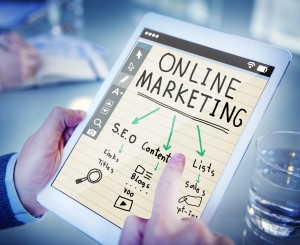 The first step is to focus on SEO fundamentals. This might sound a little intimidating because you probably think you have to be an experienced search engine optimization (SEO) expert to be able to do anything for your business or to even manage an outsourced company.
Fortunately, that's not true. While the more nuanced aspects of SEO certainly require both expertise and experience to handle correctly, there are lots of little things you can do that will still put you ahead of most of the competition. The easiest place to start is by creating quality content for your website that provides genuine value to the readers. Google's bots will always prioritize long-form content that solves the problems of users regarding keyword-stuffed short content that's just there to fool the search engine crawlers.
Your rank on the Google search results depends on the industry you're in and the kind of competition you're facing within that industry. That said, all you need to do is research the keywords in your niche and optimize your content for those keywords.
Areas that you will need to optimize and include in your content are:
Header tags – more specifically, H1 tags and H2 tags.
Meta descriptions.
Page URL.
Page Title Tag.
Content Title.
Outbound authority links.
Internal links.
SEO optimized images.
You will likely find that the short and direct keywords are highly competitive as they are the first ones people go for. However, long-tail keywords will offer more opportunities and less competition. Go for those instead.
2. Build an Authoritative Blog through Optimized Content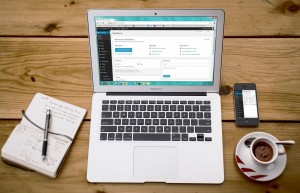 If you don't already have a blog, then get one as soon as possible. Blogging gives you an avenue by which you get to not only solve your customer's problems and provide them with more information on the things they are interested in, but it also offers you the opportunity to connect with them and develop a growing and close-knit community. That only serves to make your customers feel closer to you, and it will increase the number of direct referrals you get.
Another advantage of blogging is that it helps with your SEO, especially when you optimize your articles for the relevant keywords. By posting informative and authoritative articles, you also get a lot of backlinks, which will only serve to improve your rank on the search results.
By creating multiple pieces of SEO optimized online content, Meetfabric has been able to dramatically increase their rankings and online visibility – their blog is now one of the top authorities in their niche.
3. Distribute Content through Social Media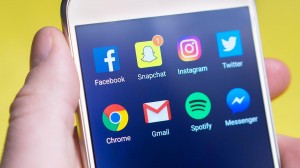 Social media is your friend. By staying active on the right platforms, you can both stay in touch with your existing customers and rapidly expand your leads, growing the number of potential customers exponentially.
If you're creating SEO Optimized content and growing your blog then you should naturally distribute the content across social media. If your content is actually good, then your social media channels will naturally grow.
Free services such as IFTTT even allow you to automate the distribution process. Be be warned, make sure your branding is consistent across all of your social media profiles, so your customers aren't confused.
In summary, to increase your online visibility, create amazing content that provides genuine value to your readers, optimize the content around keywords with search volume and then distribute it across social media channels.