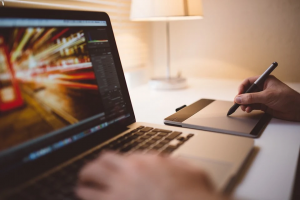 Managing a business and trying to keep things afloat is one thing — trying to get the job done while working from home is another issue entirely. With the ongoing pandemic making things quite challenging for most companies and forcing company owners and employees alike to work from home, most of 2020 and 2021 has been about getting used to a new normal.
There are also the issues that come with working from home that some might not expect, such as the number of distractions and the mixing of home and work responsibilities. Here are some essential tips for the stay-at-home business owner to help make the most out of every opportunity.
With general office supplies, quality and quantity can go hand in hand
It is a common misconception that you have to go with either quality or quantity when it comes to the use of general supplies. That said, don't think that just because these materials are called office supplies means you won't need them when you work at home. It can involve a variety of things, from the chair you use to work to the computer that holds precious company data.
The good news is that there are a variety of quality supplies available online being sold for discount prices. For those looking for cheap stationery supplies online, a bit of research for office supplies can go a long way. There will always be a reliable supplier out there selling office supplies at reasonable price points.
On the topic of distractions
If there is one thing that can throw off any business owner trying to run their company from the comfort of their home, it would be a messy and distracting home. From family members trying to get your attention to various home responsibilities, it can be rough to juggle responsibilities when working at home. The first thing to consider would be the state of your workroom. Is it conducive to hard work and study? If the amount of clutter in the room is distracting, it would be a good idea to declutter and organise the area as much as possible.
Even if you don't have all the time in the world to start cleaning, you don't have to focus on a thorough cleaning session. Something as simple as decluttering and organising for ten minutes a day can yield surprising results in less than a week.
To help ensure that you aren't distracted by members of the household, a proper schedule is important. While most people who work from home tend to have flexible schedules, working toward a rigid schedule means your body gets used to the routine, and family members know not to bother you during work hours.
Ensure your website is fully optimised
Aside from dealing with distractions and acquiring quality office supplies, the next thing to worry about would be the company website. Fortunately, the way to fully optimise a website involves keeping things simple and uncomplicated. If you are working with a web design company, the idea is to get them to present your company's strengths without bombarding visitors with a wall of text. Keeping the website simple and easy-to-navigate also has the added bonus of faster loading times. It cannot be stressed enough how important fast loading times are, as most online users only give a website a few seconds to catch their attention before eventually clicking away.
Website optimisation is also one of the first steps to attracting the Google algorithm. Most company owners who make use of search engine optimisation (SEO) companies and techniques typically optimise their websites the same way.
Aside from the above tips, ensure that you and your employees are on the same page with the help of proper conference apps and programs. The ability to contact your staff online at any point to relay crucial information is undoubtedly one of the more neglected aspects of company management. With the above tips, you are sure to have an easier time managing your business from home.