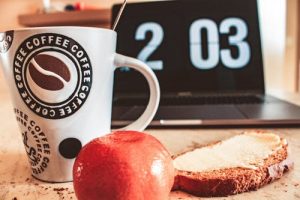 Productivity is an area that everyone struggles with at work from time to time. While some days you may be highly productive and focused throughout the day, there are sure to be times where you struggle to find the motivation, and this could be for any number of different reasons. It is important to be productive at work as this is how you maximize your performance, hit your targets and get a sense of satisfaction at the end of the working day. Fortunately, there are a few effective ways that you can be a more productive worker, and these could have a huge impact on your overall performance and reputation.
Set Regular, Achievable Goals
It is hard to stay motivated and to work to a high standard when you have nothing to work towards. Set yourself small, regular and achievable goals throughout the day to keep you focused and on track – be sure to recognize and celebrate these when they are accomplished too.
Take Breaks throughout the Day
It may seem counterintuitive to take breaks when you are trying to be productive, but studies show that taking breaks is hugely important when it comes to productivity, motivation, and morale. Even just a short 5-minute break where you get up and walk around the office can have a huge impact, and these breaks are also important for your physical wellbeing.
Use the Latest Technology
Technology plays a huge role in modern day work, and it is likely that you will use some kind in your role. Having the latest technology can help you to be more productive and could even streamline certain aspects of your role.
Consider your current profession and find technology that assists you in any way you can. For example, if you are a freelance accountant, online accounting tools to help manage your workload and scheduling software will ensure you are not overwhelmed. If you are a blogger, and review the latest games and gaming software, the right hardware can ensure you are working to the best of your ability with a reliable, durable laptop. For more guidance on the best gaming laptops, visit Choosist, an online comparison tool with a dedicated algorithm to find the best options for you.
Ensure you have updated your hardware and software so you are not slowed down. This includes security software, programs you regularly use to complete tasks, and, if applicable, hardware such as printers or scanners. Being prepared is the best way to avoid setbacks later on.
Create "To-Do" Lists
Creating a to-do list for the next day at the end of each working day ensures that you know exactly what you need to get done. It will also help you to prioritize your workload so that you always get the important tasks taken care of.
Cut Back on Meetings
If you find that a large percentage of your day is taken up with meetings then you may want to cut back on these as they can use up a huge amount of time. Often, messages can easily be communicated via email which can save a huge amount of time and allow you to get more done each day.
Use Your Commute
If you are able to, using your commute smartly can be a great way to improve your productivity. You could spend this time getting yourself ready for the day ahead by getting a few emails out of the way, creating your to-do list and generally getting ready for a productive day at the office.
These tips should help you to be more productive at work. This will help you to improve your performance which should get noticed by your boss, plus it can also provide a greater sense of accomplishment at the end of the day.