We are living in a Digital Age. A robust Digital Transformation Strategy is today's organization's corporate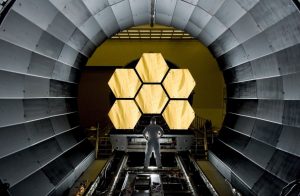 armaments in remaining competitive.
Organizations that have excelled in Digital Transformation have one thing in common that distinguish them from the rest: their mastery of the 4 critical Business Ecosystems.
Customer Solutions Ecosystem
Operations Ecosystem
Technology Ecosystem
People Ecosystem
In this article, let us focus on the Technology Ecosystem that enables Digital Transformation.
The Technology Ecosystem
The Technology Ecosystem is the enabling ecosystem. It includes the IT architecture, the interfaces, and the digital technologies.
The information technology architecture is the critical background for enabling and implementing new technologies across the organization.  Interface links the IT architecture to the user through the integrated platform, human machine interfaces, user experience designs, data networks, and integration layers.
Digital Leaders who have master the Technology Ecosystem clearly understand how specific technologies can drive the component of competitive advantage – speed, flexibility, customization, and efficiency.  As such, Digital Leaders have gained great momentum when it comes to digitization
Taking a Look at the Global Digital Leaders
Digital Leaders have implemented, piloted, and planned a great number of critical Digital Transformation technologies. Taking these steps have resulted to achieving greater benefits in terms of bottom lines.
With greater investments in technology, Digital Leaders can anticipate a 17.2% growth in revenue compared to only 9.5% of what Digital Novices can expect.
Asian companies have introduced digital products and services at a much faster rate. As a result, Asia-Pacific (ASPAC) they can expect a 17% growth in digital revenue over the next 5 years. This is compared to 13% of EMEA companies.
The Growth of Artificial Intelligence (AI)
In the next 10 years, Artificial Intelligence is expected to push global economy to high growth and economic gains will be derived from various technological advances.
AI is a computer system that can sense the environment, think, learn, and take actions in response to stimuli. To date, Digital Leaders have started investing heavily in Artificial Intelligence.  This will further enhance established value chain connections and strengthen Digital Leaders' capability to manage the flow of big data.
In the next 5 years, it is expected that digital revenue of Asian Digital Leaders will further grow thus widening the gap between Digital Leaders and Beginners.  It is about time that companies must see the large potential of AI. With AI, it is not far that ASPAC companies will lead the way to digitization.
Interested in gaining more understanding on Technology Ecosystem?  You can learn more and download an editable PowerPoint about the Technology Ecosystem of Digital Transformation here on the Flevy documents marketplace.
Are you a management consultant?
You can download this and hundreds of other consulting frameworks and consulting training guides from the FlevyPro library.