Best Data Room Services for Your Corporate Needs
Featured Best Practice on Document Management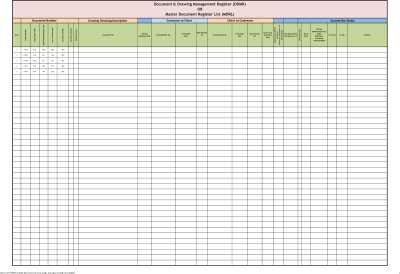 Excel workbook
Documents & Drawings Management Register (DDMR) is a Master List of Documents and Drawing Transactions used by all Client, Design Consultant, Project Management Consultant, Main Contractor from Design till As-Built Stages in all Infrastructure, Engineering, Oil & Gas, Construction,
[read more]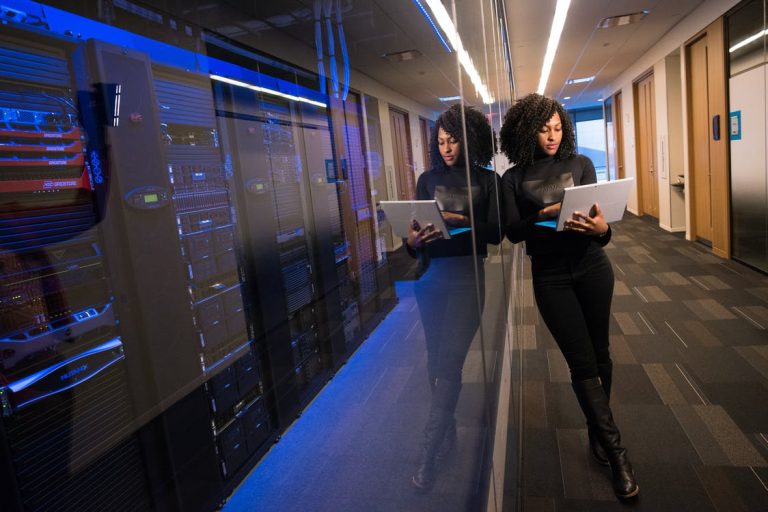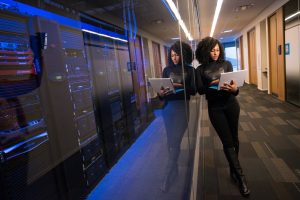 A virtual data room is a secure online database that shares and stores private information and documents. It is an electronic version of a paper-based or traditional data room as it can only be accessed through a secure web connection. A virtual data room can also be seen as a cloud solution and safe online space that companies use to store and share important documents and private information.
Data rooms have become very relevant in almost all transactions as they are an easy and fast way to store and share private documents. Lawyers, investors, business owners, and even buyers use this popular technology in their businesses. Therefore, using a secure VDR (virtual data room) comes with many advantages, with the most important one being security.
If you need a secure service for storing and distributing all essential documents, your best choice will be a virtual data room. Finding a suitable solution can be quite challenging, but luckily, this article outlines some of the best data room services for your corporate needs.
Two Major Benefits of Using an Electronic Data Room
Now that you know what you can use data rooms for let us look at some of the benefits of using this software.
1. Security
As stated above, security is one of the most important advantages of using an electronic data room. This is a safer option than paper-based and traditional data rooms, as it can only be accessed through a secure web connection.
You can easily avoid security leaks by adding watermarks to copied documents. Also, a secure VDR will always provide a record of the time and date who accessed the room and the location it was accessed from by recording the IP address.
2. Faster working time
A data room software solution enables you to accomplish tasks easier and quicker as it allows you to do many things at once. For instance, you can add new users in one click, perform an audit before a merger and acquisition transaction, and download or upload multiple documents at a time.
Data rooms also allow users to access several files simultaneously, analyze them, and send them to other contractors; it is a great way to communicate with investors. Lastly, data rooms allow for 24/7 accessibility from any location and device.
What Are Some of the Best Data Room Services?
1. iDeals
iDeals is one of the best, if not the best, virtual data room software; over 700,000 people from 120,000 companies have shared confidential documents using iDeals. This virtual data room is ideal for small to big businesses and is available on iOS, Android, Windows, Linux, and macOS platforms.
iDeals is available 24/7, even on weekdays and holidays, and it supports communication through email, phone, and online chat in eleven different languages.
It offers three plans (Pro, Business, and Enterprise) according to project size, security requirements, and support.
Other highlights include:
The Pro plan is for mid and small-sized projects, the Business plan is for large projects, and the Enterprise plan is for several business objectives.
iDeals virtual data room is easy to operate and set up.
iDeals accepts payments via wire transfers, MasterCard, and Visa in different currencies, including euros, pounds, and dollars.
The Q&A section updates users on new activities and documents using emails.
There is access to a customizable audit trail report.
iDeals is equipped with top-notch security features and compliance standards.
2. Intralinks (SS&C)
Intralinks is a virtual data room suitable for middle-sized and big businesses. This data room allows for collaborations between companies as they can share confidential data in M&A deals and other situations involving document exchanges and complex transactions. It is available on different platforms such as Android, iOS, Windows, and Linux.
Intralinks Holdings was founded in 1999 and was then acquired by SS&C Technologies in 2018. This data room is mainly used for mergers and acquisitions projects, allowing large files to be stored and distributed. It is one of the oldest virtual data rooms on the market. It is available 24/7 and supports online chat and phone communications.
Other highlights include:
Through Intralinks, you can manage restructuring and bankruptcy deals efficiently.
Intralinks offers its virtual data room products in three tiers:

alternative investments
Mergers and acquisitions
banking and securities

Intralinks provides a secure channel where you can achieve many things, including identifying promising licensing partners.
3. Citrix
Citrix is a data room software solution suitable for small, middle-sized, and big businesses. It allows for a free trial and is available on Android, iOS, Windows, and macOS platforms. Citrix Systems is multinational and provides various products, security solutions, tools for work management, content collaboration, DaaS, and virtual desktop infrastructure.
Citrix ShareFile is the best option for small businesses and departments, enabling them to share files securely. Users can share files in their offices and on the go; they can upload files instantly, they can access their files from any device, and the data room is very easy to set up. According to Citrix ShareFile, they have over 4,000 customers from different industries.
Other highlights include:
Citrix ShareFile is compatible with Microsoft Word, Excel, PowerPoint, and PDF.
Users can apply watermarks to their files to prevent illegal distribution and printing.
Citrix ShareFile has a Q&A communication section for everyone participating in the transaction.
4. DealRoom
This virtual data room is suitable for middle-sized and big businesses. DealRoom is designed to provide investors with analytical information about different companies. It tracks promising companies and predicts their growth through real-time information. It also serves as a virtual data room for investments, mergers, and acquisitions.
Other highlights include:
DealRoom speeds up an investment process as users can easily upload and access documents.
DealRoom collects and analyses real-time data; it uses this to predict growth through solid algorithms.
DealRoom is a safe and secure way to share and store confidential documents.
Conclusion
A data room service is advantageous for your corporate needs as it allows you to store and share confidential information and documents. Above are some of the top data room software. Hopefully among them you will find a solution that will perfectly suit your needs!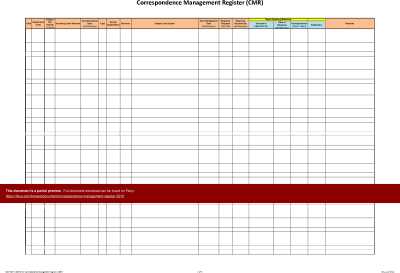 Excel workbook
Correspondence Management Register (CMR) is the most important for every organization for tracking,monitoring, controlling,distributing and history of all references of incoming and outgoing correspondences like E-mail,Letter,Fax,Video Conferencing,Minutes of
[read more]
Do You Want to Implement Business Best Practices?
You can download in-depth presentations on Document Management and 100s of management topics from the FlevyPro Library. FlevyPro is trusted and utilized by 1000s of management consultants and corporate executives.
For even more best practices available on Flevy, have a look at our top 100 lists:
These best practices are of the same as those leveraged by top-tier management consulting firms, like McKinsey, BCG, Bain, and Accenture. Improve the growth and efficiency of your organization by utilizing these best practice frameworks, templates, and tools. Most were developed by seasoned executives and consultants with over 20+ years of experience.
Readers of This Article Are Interested in These Resources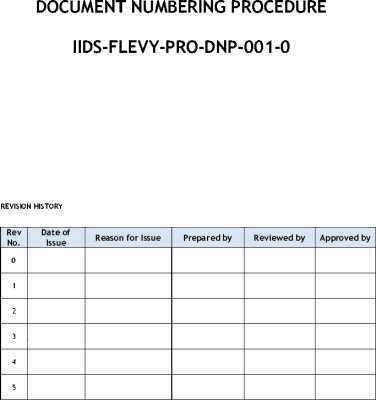 20-page Word document
Document Numbering for an organization or for a project plays a highly important role in controlling and monitoring correspondences and documents generated across the organization and project as per the requirements. A unique document numbering system across project/organization will improve the
[read more]
Excel workbook

Excel workbook
About Shane Avron
Shane Avron is a freelance writer, specializing in business, general management, enterprise software, and digital technologies. In addition to Flevy, Shane's articles have appeared in Huffington Post, Forbes Magazine, among other business journals.