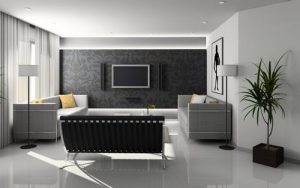 Do you dream of never having to run the gauntlet of the morning commute to work? Would you like to enjoy the convenience of running a business from home? Thousands of people across the UK are already doing just that, and it won't be difficult if you want to add your name to the list. There are many advantages to running a business from home, convenience being the most obvious one. Not having to commute, being your own boss, building your business around family life and reduced overheads are a few of the many other advantages.
Before you pop the champagne cork to celebrate your new startup, here are three things you need to bear in mind.
Paying Tax
There are two things in life you can't avoid, and one of them is paying taxes. Before you start your new enterprise, you need to get set up and registered to pay tax. 
Your Company Structure
The structure of your business is something else you need to consider as it can have far-reaching ramifications. You have several options, but most businesses register as either a sole trader, a partnership, or a limited company.
Limited company – if you decide you want to register your business as a limited company it will have its own legal identity. It is possible to have a limited company that is run by one person, who acts as a shareholder and director. The benefit of a limited company is that there is limited liability. In other words, you only stand to lose what you put into the company.
Partnership – this is the simplest way for two or more people to run a business together. The responsibility for any business debts is shared.
Sole Trader – if you're running your business on your own this is the simplest option for you. However, you need to be aware that you'll be personally responsible for your business debts. 
Insurance
If you're running a business from your home, you need to inform your insurance provider. You may have stock and equipment in your home that needs to be added to your policy. An upgrade from domestic to business insurance may be required. Public liability insurance may also be a requirement as it covers anyone who suffers an injury when they come to visit for business purposes. Other categories of insurance that might apply include professional indemnity, business interruption, employer's liability, motor insurance, and home insurance. Visit acorninsure.co.uk if you want to know more about home insurance, that is essential regardless of whether you are running a business from home or not. Looking after your home, should anything go wrong, is as important as looking after the business itself.
Do You Need Permission to Run a Business from Your Home?
The quick and simple answer to this question is yes. There are various authorities you need to ask permission from. It does, however, depend on the type of property you live in, whether you own or rent it, and the type of business you plan to run.
For the first few months, possibly even years, running your home-based business is going to be hard work. Don't forget to give yourself some time off because you'll need it. You can make it easier by taking the above points into account before you start your next endeavor.