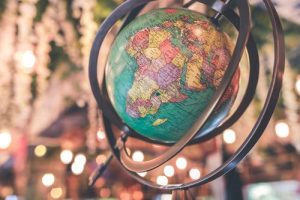 Expanding your business globally provides a unique range of opportunities to reach a new audience. However, it also comes with a variety of challenges that can see even the most proactive business fall at the first hurdle. A robust plan is essential for expansion into global territories. Before you make your move, take a look at these seven things to consider in your expansion planning.
1. Market research
To make your business work in the market, you need to be sure that there is enough demand out there for your product or service. By conducting market research, you will have a firm grasp of the response to your offering before moving forward.
2. Respect differences in culture
Another critical factor is how your brand will be received in the new territory. It is vital to research how different cultures and societies perceive the brand and what it sells. Learn everything about tradition, public holidays, and religions to ensure you can succeed in the market.
3. Local resource and talent
If you are looking to expand to another country and have a base there, you will require employees. There will be a different pool of talent in the location compared to home resources. Plus, you may want to relocate people from your headquarters.
4. Business licenses and regulations
In some countries, a business license is a must. You will need to consider what you will need to set up successfully and run your business without interruption. You may also have to pay fees to get started. Each country that you choose to expand to will have its own requirements, so it is a good idea to thoroughly look into this beforehand. Fortunately, however, this is easy to do. There are companies out there that can provide a helping hand for setting up business in countries all over the world and offer plenty of advice and information about doing so successfully. This will make setting up company in Singapore much easier, for example. It covers a range of areas, such as registering your business with the ACRA and GST for tax.
5. Marketing
Marketing strategy is an important element in the success of your business in overseas markets. Miscommunication can be the downfall of an expansion, so it's essential to get the right message across. For example, Chevy tried to sell the Nova model in Mexico. However, the translation in Spanish means 'no go,' which is not a positive name for a car, and it didn't sell well. What works in one country may not in another, so considering a different approach in foreign territory is crucial.
6. Language barriers
One of the most significant barriers to expansion is language. To make the transition easier, hiring translation services is advisable. If you are also looking at creating marketing and branding solutions for this market, considering local companies is also a great idea. This way, they can advise on local reception and the right tone for your target audience.
7. Pricing and currency
In a new territory, you are selling in a different currency. Hence, it's not only essential to understand conversion rates, but also pricing strategy. Local banking options may be a viable option, as converting money back into local currency will add extra costs to the transaction. It's vital to incorporate this type of chargeback into your pricing approach.