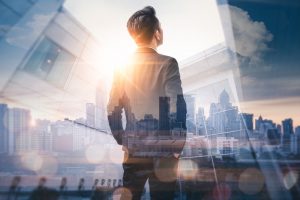 If you feel like your business is a bit stagnant at the moment, you're not the only one. It's normal for business owners to feel a little bit stuck at times. Sales are plateauing, and you're struggling to find employees that want to stick around for the long term.
When this happens, you need to arm yourself with a few tips, and a totally new perspective. Let's check out five tips for taking your business to the next level.
1.     Broaden Your Reach
While your marketing strategy may have worked for you so far, if you haven't updated it in a while, this could be one of the reasons why your business isn't progressing as you'd like it to be.
We all know that everything is slowly moving online, and if you haven't made the most of marketing your brand online yet, you should. Even if your business is local, it's still essential to have an online presence. This is a great way to reach new customers and refresh your business marketing strategy.
2.     Get Those Numbers Right
Ever thought about what your numbers actually look like? How long has it been since you sat down with the accountant and talked to them about how things compare now to what they were when you first began?
If it's been a while and you're not sure where your finances sit, you may want to consider making time for that meeting with the accountant. If you find that you need to scale a bit and put a bit more work into things like your marketing department, you may need to find funding somewhere.
Small, low-risk loans like personal or car title loans are a great way to get your business out of that rut. Do some research to find your first car title loan estimate. If you don't like what you see, get a second opinion.
3.     Secure Your Computers
Cybersecurity is becoming more and more relevant as businesses put more and more of their information online. If you have a computer software system that you and your employees use every day, then you need to make sure that it is safe from viruses, hackers, and phishing issues.
If you want to advance your business, your cybersecurity needs to be of high quality. Otherwise, you risk losing it all and going all the way back to square one.
4.     Hire Younger
This may seem obvious, but you also may want to ask yourself the question: when was the last time you hired someone who had just entered the workforce? Naturally, you're more drawn to people with previous experience.
However, as businesses progress, and so does the economy, a fresh wave of faces will enter it and need to find work. If you want to stay relevant and give your business a makeover, consider hiring employees that are straight out of college.
5.     Consider More Downtime
This sounds counterintuitive, but implementing more downtime into your employees' work schedules could encourage them to be more productive when they are working. If you feel like things aren't moving in the direction you'd like them to, it could be because your employees need a new work schedule to spice things up.
Building a business from scratch isn't easy, and keeping it going when it feels stale is even more of a challenge. However, it doesn't have to be impossible. Try these simple yet effective tips and watch your business flourish.
* * * *
About the Author: This article is written by Aqib Ijaz.  Aqib Ijaz is a digital marketing guru at eyesonsolution.com. He is adept in IT as well. He loves to write on different topics. In his free time, he likes to travel and explore different parts of the world. You can read more of his blogs at eyesonsolution