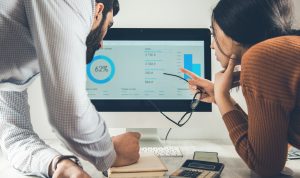 Not all businesses operate in the same way, and not all are reputable. So, where will investments be safe?  Luckily, we have technological advances like the internet in today's age that we didn't have access to only a few years back. Back then, relying on a gut feel or word of mouth referrals was the only way to determine whether the company you are looking to spend your money with is reputable.
To protect their assets and investments, they would have to have peace of mind when trusting another person or business. Business review sites on the internet could assist you with finding the information you are looking for.
These sites could have reviews on various businesses available for all to read. For more advantages of business review sites, keep reading:
1. Approvals and Suggestions  
Online reviews may give companies valuable insights into what the public thinks of them. Getting approval from customers or suggestions for improvement are two of the benefits for businesses with online reviews.
Some companies have found themselves in the hot seat after reviews about them were made public, like Teeka Tiwari, amongst others. Customers voiced their opinions through online reviews and this gave Teeka Tiwari an opportunity to respond.
People will always have their own opinions and suggestions, which they would probably share with others. A good thing that could come from having these reviews online is that businesses are aware of them and could remedy the situation.
Another example of a company that could make changes to their business practices after online reviews could be the Modern Millionaires, who also received feedback from the public with suggestions.
Clients could have great ideas for improving your products or service, and the review may help businesses grow and develop as a result.
2. Free Exposure 
Not all reviews of a company will be negative. Having good reviews online could be good for business. Instead of spending a few extra on advertising, companies could gather more clients by having current customers leave a good review. When other potential customers search for the company, they can read these reviews and gain more trust with the business. It's an ideal marketing strategy for a smaller business that doesn't have a big budget for marketing.
Reviews will give businesses valuable information regarding their status amongst their peers and a good indication of how the public is receiving their products or services.
3. Improved Customer Relations  
When customers leave reviews, good or bad, they interact with the company. Of course, reviews are preferred if positive, but negative reviews could greatly assist a company in improving or addressing issues. Businesses can further strengthen customer relations by responding to reviews. Clients will be grateful and feel connected to the business they are reviewing. It tends to build more trust, and customers have peace of mind that they can freely communicate with the business. Showing interest in what clients have to say could make customers see that the business cares about their opinions. Customers would become more loyal to the business that looks after their comments and concerns.
4. Better Search Results 
If a company is mentioned repeatedly on the internet, that may increase the search results with search engines like Google. It could be good for the business as their products or services might be under the top results searched by customers. When a product or service receives high search traffic, it may increase sales and improve credibility with customers.
Businesses that receive business reviews could be placed ahead of their competitors. Because of the better search results, customers are channeled to their website instead of the competitors. Better search results could also increase the reach of the company. Instead of only doing business with the locals, extend the customer base to other areas as well.
5. Believable Reviews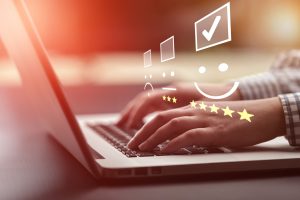 Having a section on the company website where customers can leave reviews will not always sway all customers. Experts have said that clients may prefer reading reviews on an external site as they regard it as a piece of more credible information on the business. Reviews on the company's website may have been placed by employees or leaders of the same company. Reviews made on reputable business review sites might carry more weight with the customers.
To Conclude 
Business reviews may seem daunting, especially if the company receives negative feedback from customers and peers. As long as the business learns and grows from the review, it should be a good opportunity to improve. Reviews give insight into the company's success, and it could be a huge pat on the back rather than a hurdle.