Are you a B2B (business to business) company and are looking for ways to increase your media coverage? If that is the case, then you need to get started with your B2B content marketing strategy.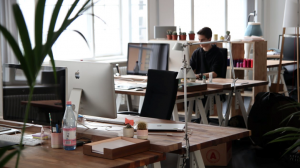 The first question that comes to a person's mind upon hearing this is what B2B content marketing strategy is. The world is digitizing, and instead of sending out press releases, businesses have started using a much more sophisticated and targeted approach that is known as B2B content marketing. In this strategy, the companies create compelling and enticing content for a target audience that builds a sense of trust in the customers and makes the products seem more alluring.
Now that you know what B2B content marketing strategy is, you need to start working on it and create a solid content marketing strategy. Still not convinced? Let's take a look at a few reasons why you should get started right now!
1. Less Reliance on Old Methods of PR
The days of going after journalists, sending them email pitches are long gone. You no longer need to rely on press coverage since you can produce creative content that is designed to reach the targeted audience in a much more focused manner.
This doesn't mean that press coverage doesn't work anymore; it sure does if you can catch their attention. If that's not the case, then you can use your own website to create a publishing platform with the help of which you can have your own direct audience.
There are many Essay writing Australia services that can help you write quality content. If you need help writing the content, you can take help from essay writing services such as au.edubirdie.com. Professional writers suggest, that a practical and useful content marketing strategy with compelling content will help you with social media marketing and get your message across to your target audience.
2. Boosts Your Online Presence Due to Sharing
If you write and post quality content on your website, and people like your ideas, they are going to share it on various platforms such as Facebook, LinkedIn, etc. An infographic, a video, or anything in your content can be appealing to people and would be shared by the readers, thus amplifying your reach and potential customers. Find an excellent essay writing service Australia and get some quality content written for you.
3. Establishes Your Authority and Expertise
In B2B, it matters a lot whether you are considered an expert or not. You can achieve this by producing something insightful and unique that will be of value to your potential customers. A press release may get you attention for a little while, but best and valuable content is evergreen and will stay relevant for quite some time.
Conclusion
If you use content marketing in the right way and have a solid strategy, you can reap several of its benefits. You can build a database by letting people download the content on your website in exchange for an email address.
You can request them to follow you on social media before letting them read the full content. If you place keywords excellently in your content, your content will be ranked high in searches and will boost your B2B company. There are a lot of other reasons why you should start focusing on your B2B content marketing strategy, and hopefully, after reading the reasons given above, you'd be thinking of ways you can create your own.
Happy marketing, people!