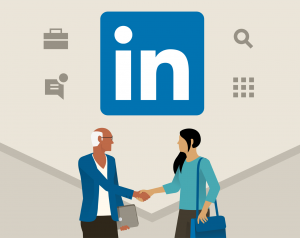 Whether you're starting a business or embarking on a professional journey, LinkedIn is a social media you certainly want to be a part of. Considering LinkedIn has more than 740 million members, this platform can be highly beneficial for your organization. From building valuable industry connections to winning over new clients, underestimating the potential of LinkedIn is something, your business cannot afford.
Have you created a profile but not seeing any of the promised benefits? Most likely you haven't implemented the right strategies or dedicated enough time to grow your LinkedIn presence. In this post, we're summarizing some common LinkedIn mistakes costing your business coveted growth opportunities. Take a look.
Incomplete Profile
Ideally, you should make a personal profile as well as a company page on LinkedIn. Filling out all the sections may seem tedious, but it is something you must do. An incomplete profile or poorly curated profile isn't going to create the desired impression on the target audience. From carefully filling out all the relevant details to choosing a professional profile photo, make sure your profile is 100% complete.
Typos & Grammatical Errors
These days, before doing business with you, your prospects are likely to go through your LinkedIn profile. Having typos or grammatical errors on your profile is going to create a negative first impression. After filling out all the sections, make sure you ask someone from your team to proofread everything.
Not Doing Basic SEO
It's crucial to optimize your page to ensure visitors are immediately able to find what they are looking for. Make sure you do basic SEO by including relevant keywords to ensure a seamless user experience.
Overlooking LinkedIn SSI Score
Your LinkedIn SSI score is calculated based on various factors including, your professional brand, ability to find the right people, and engagement with insights. The higher the score is, the more successful your company is at reaching sales goals. Make sure you're taking all the necessary steps to boost your LinkedIn SSI Score.
Lack of Activity
Making your company page and forgetting about it is not helpful. If you want to make the most of what LinkedIn has to offer, you must be active on the platform. You should check your page every day, respond to messages, send and accept requests, and share content. Being persistent is the only way to build your credibility.
Sporadic Posting Schedule
If you're posting a ton of content in a small space of time and then going radio silent for weeks, it's time to improve your posting schedule. There are certain times of the day and week when people are likely to read and engage with your content. Come up with a proper posting schedule and stick to it.
Sending Generic Connection Request
Industry leaders and other significant professionals receive several connection requests every day. Sending a connection request with a generic message isn't going to work in your favor. Get to know your prospect and personalize your message to stand apart from the crowd.
Focusing on Self-Promotion
It's no secret that your ultimate business goal is to sell your product or services. But don't let that overshadow your LinkedIn marketing strategy. Rather than focusing on self-promotion, you should invest time and resources in creating content that your audience finds useful. Overpromoting is not a useful long-term strategy.
Not Participating in Groups
On LinkedIn, you can become a member of a limited number of groups. You should interact with posts and other members regularly. Moreover, make sure you're following all the rules set by the group. Even if you disagree with someone's opinion, always interact in a respectful and professional manner. Also, refrain from sharing irrelevant content.
Not Utilizing Endorsements
If you're trying to boost your credibility in the industry, then work on getting endorsements for your skills. Furthermore, you can also verify your accomplishments by getting a written recommendation from a supervisor. LinkedIn endorsements and recommendations can help your profile stand out.
Falling to Boost Your Content
Just like you, there are thousands of other companies regularly sharing content on LinkedIn. That's why just creating valuable content is not enough to increase your reach and engagement. You should consider sponsored content that can help you reach your target audience.
Ignoring Feedback
Are you receiving any negative reviews or feedback on your company page? Don't make the mistake of ignoring customer feedback, which can further impact your reputation. It would be best to address such reviews professionally and make necessary changes.
The Bottom Line
LinkedIn is a powerful social media channel that can significantly boost your online presence as well as grow your network. Adopting successful LinkedIn strategies is necessary to increase your visibility and build your credibility in the industry. Make sure you're not committing the above-mentioned blunders that can cost your business time and money.