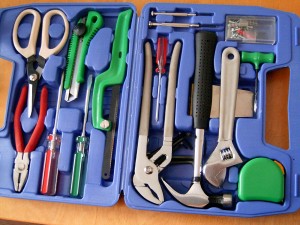 Starting a business is an exciting idea. You could be working for yourself on your own time and doing the things that you love.
There are a few things you need to have before you start up a business, however:
An Idea
The very first thing you're going to need is obviously an idea. What does your business do? Are you selling a product or a service? Do people actually want or need these products or services? Who will you be selling them to? A business is only as good as the idea behind it, so make sure you know what your business is about before you start planning your success.
Knowledge of the Law
One of the biggest mistakes any business owner can make is not getting acquainted with the law. In different industries there are all sorts of laws and regulations regarding how certain products or services can be sold and to ensure that you don't end up with a court hearing before your business gets off the ground you should study up on what you can and can't do.
A Name
Once you've decided on your idea and made sure that your business is legal you can start thinking of a name. It should be relevant to your product or service and should be completely unique. After you've decided on your business name and checked to make sure that there are no other active businesses with the same name, you can finally register your business and make it official. It is important that you apply to register a business before you start selling or producing any personalised merchandise. You never know if there's another business out there with your name.
A Website
Once you've got your business registered you can start getting a website and domain name. No modern business is complete without one. Registering the domain name works in the same way as your business name: it needs to be completely unique. Once you have it you can start getting your online identity out there. A professional website will entice new customers and give easy information about what your business does and how customers can buy your products or services. Your website should be easy to use, attractive and informative.
Logo
A logo is one of the main ways your business will be recognised and the quality of it can say a lot to your customers. Perhaps invest in getting a logo designed by a professional. After all, that logo will be representing your business. It will be on your products, on your business cards, on your website and anywhere else your business might be, so make sure it's attractive.
Funding
Funding is a tricky thing to think about when you start your business. As much as we'd like to imagine that we'll be an overnight success, the truth is that you're going to need to spend money to make money. Make sure you thoroughly research your options for getting your start-up funds and don't jump into a decision too quickly.