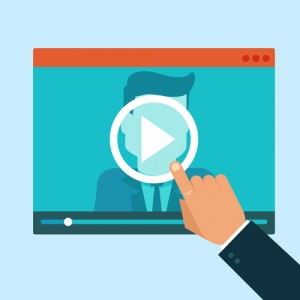 YouTube gets more hits than Google every day. Just let that sink in. In an age where technology is moving at breakneck speed and social media outlets seem to be multiplying at an alarming rate, the marketing world can seem like a pretty cluttered and confusing place. But one thing is for sure:video is what consumers are searching for and what they're using to make buying decisions. Here are the three things you need to remember when developing a video marketing strategy that works for your business, your industry and, most importantly, your customers.
Shortest Is the Sweetest
Any YouTube video over three minutes had better be a music video or a guided meditation. Otherwise, no one will be watching. Attention spans of consumers are getting shorter by the day. They're bombarded with advertisements everywhere, so asking someone to take the time to watch a five-minute video about your company or product is unrealistic, no matter how funny, useful or heartfelt it is (or how much money you spent to produce it).
Your goal should be to entertain your audience within 90 seconds for your first few videos. This may seem like a minuscule amount of time, but just look at the short videos on Instagram and Snapchat, two of the most powerful and fastest-growing social media sites in the world. Insta only allows 15 seconds for a video and Snapchat is even less. Intrigue your viewers with videos that are just long enough to get them excited, but leave them wanting to know more about your products and services.
Quantity Trumps Quality
Video production technology has never been better or more accessible. So why does video production cost so much? Well, the first reason is supply and demand. There is an ever increasing demand for professional videography, so the price keeps going up. The second reason is that it's easy for a video editor to spend countless hours editing a video to make it look cool, gritty or modern and to add in slick graphics, effects, timing and music.
But many marketers are finding out that consumers are relating to more of-the-moment, behind-the-scenes, raw footage that makes Snapchat so successful. While one super professional fancy video is cool, having a few dozen videos on your company website or YouTube account that were taken in the factory, at a trade show or at the office pizza party gives your company a more well-rounded feel that consumers are sure to relate to. It also gives them a good excuse to keep clicking on the next video because they are short and different.
Emotion Is Everything
Beyond having a high volume of content, one of the added benefits of behind-the-scenes video content is building an emotional connection with your audience. Video marketing allows your customers to see you in action and relate to your company on an emotional level. Amway has a great new video campaign that does just that. It takes the focus off of the company, the sales tactics and the profits, and puts it back where it belongs, on the people that has made it so successful. Remember, people don't buy things from companies, they buy things from people.