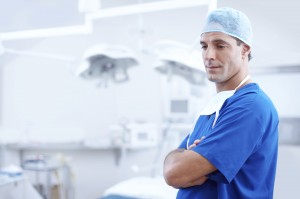 Unless you have ever started a business of any kind, you may be among millions of Americans who simply have misconceptions about what a 'non-profit' really is. Most of us understand the term to mean that a not-for-profit organization isn't supposed to make a profit, any kind of profit whatsoever. That just isn't true! The key to starting a successful non-profit health clinic is to understand what you are supposed to do with any profits that may be realized. If you are pursuing a master of public health, this information may prove useful in your future.
Common Myths to Be Dispelled
Perhaps the biggest myth to be dispelled right out of the gate is that a non-profit organization can't earn a profit. Actually, it is in the best interest of a non-profit to earn profits to be put back into the coffers so that it can sustain itself over time. Like any other business, there will be lean times and it is often this buildup of revenue that sustains a non-profit.
Also, although profits cannot be distributed among private persons/entities, it can and should compensate anyone for services rendered. It is not true that non-profits operate largely on volunteers, although volunteering is certainly welcome. Anyone seeking an MPH degree to open a non-profit health clinic would obviously need to pay doctors, nurses, secretaries, technicians and any support staff necessary for day to day operations. Did you realize that a little more than 10% of those privately employed in the United States work for non-profit organizations? So you see, non-profits can pay staff!
Serving a Need
Of course a health clinic is going to be established to provide much needed medical services to a community. However, where is the need greatest? Many non-profit health clinics do quite well in rural areas because this, believe it or not, is often where there is the greatest need for doctors and nurses. In fact, many rural areas have no doctors or clinics whatsoever and patients are required to drive many miles away to get health care from a provider.
If you are thinking of starting a successful non-profit health clinic, it would be wise to research areas around where you would like to reside. You can do this while pursuing your public health degree online and by the time you've earned your degree, you will have a good idea where you would like to 'set up shop.' Also, this time can be used to research local, county and statewide laws and ordinances. If you use your time wisely while studying for your degree, it won't take long to get your clinic approved and operational.
One for the Road
A few closing thoughts would be in regards to actually drawing up a business plan / model for your health clinic and begin contacting the people you will need to make it happen. From financing to staffing your clinic with clinicians and support staff, you can have this well underway long before you have that piece of paper in hand. Keep in mind that there are simply not enough clinics in rural areas so you will be serving a great need. There is no reason you cannot establish a successful public health clinic if you plan and prepare well in advance.