The word "strategy" is one of the most misunderstood and misinterpreted concepts in business literature. Business strategy is in some cases defined only as a business's high-level plan for achieving particular business goals. Strategic policies have great results once they trigger successful business development, an authoritative demanding position, and effective financial operation. If the high-level strategy does not work out, the company should either change its strategy or get ready to go bankrupt.
Here we are going to discuss that how the must-used four business models can change the picture of performance in the market. Domino's Pizza changed its strategies, let us have a look how it goes.
Domino's Pizza – Was the New Strategy Productive?
In 2009, owners and managers of Domino's Pizza, Inc. were worried because the company had just experienced 3 years of poor growth of the business. The company was, particularly, losing business to a couple of major rivals, Pizza Hut and Papa John's.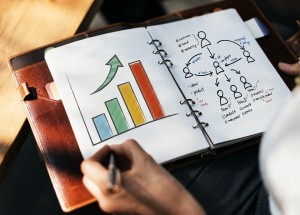 Domino's is operating in the "Quick Service Restaurant" (QSR) market. Some people know this as a business, unkindly, the "Fast Food" industry.
The company competes not just with some other Pizza businesses, but also with businesses with different food selection, for example, McDonald's, Subway, and Chick-Fil-A. This section of the restaurant business specifies itself not by food selection, but instead by the particular terms "Fast" and "Quick."
Unsurprisingly, Domino's came back in the market with a strategy backed by "Quick Service Delivery." The company performs exceptionally well in quick delivery, a unique selling point that sets apart Domino's from its rivals.
On the other hand, during 2009, the strategy turned out to be screwing up.
At the end of 2009, consequently, the company's new Chief executive officer decided to "re-center" the strategy on pizzas quality. General market trends indicated that people wrote the negative reviews about Domino's pizza taste ("like cardboard"). Due to this fact, after 2009, the company had considerably changed the pizza recipes and started an advertising and marketing plan by using the four business models to bring this particular news to the industry.
The question was: Will this new strategy give good results?
Read on.
The Final Result Was "The Change of Strategy Succeeds"
Quarter 4 – 2009: The company started in Q4 2009 a comprehensive monitoring of the development, financial, and competitive measurements that appear in the form of profitable results.
Quarter 1 – 2010: After Q1 2010, the first final results were "in." The steps in all 3 categories confirmed the impressive development. Domino's confirmed that this new strategy was achieving a lot.
Quarter 3 – 2018: Today in 2018, the company is constantly on the research, making improvements in the pizza recipes and changing its plan while using the four business models which were proved to be helpful in forming the new marketing and business strategy.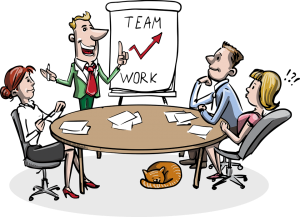 After preparing the itemised deductions list for reducing the federal taxes, Domino's used the business models simultaneously to support some logical and organised decision-making.
If you are a management executive or consultant with 15-20 years of experience then using these four business models will certainly make improvements. Let us have a look that after changing the recipe, how Domino's Pizza used these business model to form a successful business strategy.
Value chain: It is actually a conventional technique that can help to pre-plan key facets of any organisation's project system that makes it possible for them to create a successful business.
Blue Ocean Strategy: It usually covers a number of models, such as the ERRC grid and the strategic canvas in addition to a step-by-step strategy to understand how businesses can steer clear of competitors in red oceans and be productive in blue oceans of incomparable potential.
5-forces/PEST: A couple of contributory models that aid to pre-plan the relation of the business to its ambience by using five competitive forces, and four socio-economic elements.
SWOT analysis: It is used to come up with strong points, weak points, opportunities, and threats for Domino's Pizza. The particular key to strategic option can easily be made by elaborating all these further using a conflict matrix.