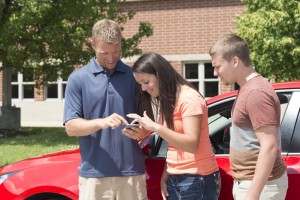 With self-driving cars already on our roads today, driving seems to be an endangered skill much like horse riding became 100 years ago. However, it's going to be some time before that actually happens and currently many people still want to learn how to drive correctly. This makes starting a driving school a very lucrative business idea. If you want to start your own driving school, here are the five steps to take.
1. Get Certifications
Like every other profession, you need certifications before you can be allowed to teach others. The UK government requires that an applicant must be at least 21 years old and have a valid license for not less than three years. You also need to pass a 3-stage test in order to meet the necessary Driver and Vehicle Standards Agency criteria. To prepare for it, you can check this site out and take a mock theory exam. A criminal background check must come out negative for you to qualify.
2. Lay Out a Business Plan
Before you start any kind of business, a plan must be in place to guide you through the process. It should cover all aspects of the business from sources of financing, school capacity, revenue projections among other important business issues. It can be used to woo investors or potential partners and also guide the management of the business.
3. Go Through the Legal Procedures
Starting a business requires informing the relevant authorities. Whether you decide to run the school as a sole proprietorship, a partnership or a company, you need to register the business in the relevant government department and get a business license. Your school curriculum must also be submitted to the government for approval before getting the go ahead.
4. Get a Business Premises and Assets
The most important asset you will need is the premises to conduct your business from. If you're starting small, you can use your home but for a bigger business, premises are a must. You will also need cars and the number will depend on your budget. You may need to invest in specially designed for instruction cars with two lots of brake pads that allow the instructor to take control of the car in case of a dangerous situation. Computers may also be necessary to teach through simulation software before the students get into an actual road situation.
5. Market Your Business
Word has to get out that you're the best driving instructor in town. Giving outstanding service is the best marketing strategy you can employ as word of mouth is the most convincing way to sell a product. Satisfied customers are more likely to convince their friends about your services than any creative tagline you may come up with. Other ways include distributing business cards, making use of social media or creating a website. If you can, bring a luxury car and you will be surprised by the amount of people flowing to your school.
A driving school is a viable money making venture and the above steps can be used as a guidance on how you should go about setting your own driving school up. Remember, the key thing in a driving school is the service you provide and that should be the utmost priority for any business owner.