Editor's Note: This author has developed an Excel-based financial model that contains historical financial data for BSE Ltd. over the last decade, based on consolidated financial statements.  The data has been collated from BSE's annual reports for these ten years, and manually hard-coded into the financial model.  You can view this BSE Ltd. (Bombay Stock Exchange) Excel Model here.
* * * *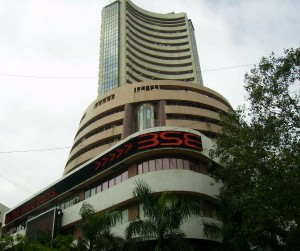 BSE Ltd. (formerly Bombay Stock Exchange Ltd.) is Asia oldest and India's first stock exchange, established 1875. It claims to be the world's fastest stock exchange, with a median trade speed of 6 microseconds.
Till 1994, BSE was India's leading stock exchange. However, with the launch of National Stock Exchange of India Ltd. (NSE) in 1994, BSE's market share in India's stock market turnover gradually declined. BSE currently has a market share of around 25% in the cash equities segment.
BSE Ltd. aims to go public and is likely to file a draft red herring prospectus (DRHP) with India's stock market regulator Sebi, over the next few months. Accordingly, the IPO could take place sometime in early-to-mid 2017. The IPO will not involve issue of new shares, as BSE has a strong balance sheet, and does not require funds infusion. The IPO will be via the OFS (offer for sale) mechanism, wherein existing shareholders will get an exit by offering their shares in the IPO.
As per Indian securities regulations, Indian stock exchanges can only list on other stock exchanges. Therefore, BSE shares can only be listed on the NSE, and not on BSE itself, and vice versa. This is in contrast with US regulations which permits US exchanges shares to be listed on themselves.
Indian regulations have been recently altered so as to permit individual foreign investors to acquire up to 15% equity stake in stock exchanges. The limit on investment by foreign investors such as overseas banks, insurers, stock and commodity exchanges and depositories has been raised from 5% to 15%. This is likely to lead to some of the existing investors increasing their stake via the IPO. Also, foreign portfolio investors too will be permitted to acquire shares in BSE via IPO and secondary market. As such, the IPO could generate considerable interest from investors, global and local alike.
The unlisted shares of BSE Ltd. have already started exchanging hands in India, in the run-up to the IPO.
Financial Model on BSE Ltd.
My financial model (BSE Ltd. Bombay Stock Exchange Excel Model) will enable investors, who are looking to invest in the unlisted shares or the IPO, to carry out financial analysis of the exchange.
The model contains historical financial data for BSE Ltd. for the last decade, i.e., for the financial years 2006-07 through 2015-16, based on consolidated financial statements. The data has been collated from BSE's annual reports for these ten years.
The model does not contain earnings estimates for the exchange. However, you can plug in your own estimates of earnings, into the columns provided. The model does not constitute a recommendation to buy or sell shares of BSE Ltd., or investment advice.
What's Different?
So, the model contains only historical financials. No big deal! This model provides tremendous value. Period.
The model contains not just raw financial data, but even the key schedules of income statements, providing detailed breakdown of Income, and Administrative and Other Expenses, into various sub-headings, which in turn, provide more color on the sources of revenue and expenditure. These too have provided for all of the last ten years.
Revenue and Other Income has been broken down into several sub-headings, to provide clarity. Breakdown of Administrative and Other Expenses into as many as 18 different heads of expenses has been provided. Key ratios for both income statements and balance sheets, have been provided.
The model can be purchased on Flevy.com here.