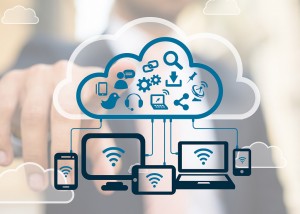 Cloud technology has dramatically changed the way that businesses operate, and the way that workers and students keep track of, back up, and share their files with others. If you want to take a closer look at the processes that the cloud has been streamlining, keep reading to learn more.
Improved, Efficient Business Sales
Between the use of Big Data, social platforms, and other new forms of technology, such as weaveability.com, businesses have found a variety of new ways to effectively streamline their sales and increase their profits. But cloud based customer relationship management (CRM) systems, in particular, have been particularly powerful tools that have given businesses a better view of their relationships with their customers. Cloud-based CRM technology has been able to integrate sales, customer service, and marketing, and it has been able to free up workers who can now complete tasks even when they are not sitting at their desks because the data can be accessed from anywhere.
Disaster Recovery Simplified
One of the worst things that could happen to any individual or any business is losing all of their important files because of a natural disaster. Thefts and fires, as well as technological malfunctions, could also result in the loss of important files and data. With cloud technology, though, recovering from these disasters is easier than ever because the cloud would serve as your remote backup location. You can keep your business going, without skipping a beat, by accessing all of your files and continuing your operations as if nothing happened.
Automating Manual Processes
Yet another important way that the cloud is changing and improving the way that people do business every day is by allowing for the streamlining of manual processes. When these processes can be automated, it makes a company more efficient overall, and that can help to reduce operation costs and increase profit margins. Even though there are always going to be certain manual processes that will not benefit from automation, there are many processes that can be enhanced with the implementation of cloud technology. Software applications, for example, can make a variety of business tasks easier to accomplish on a daily basis.
Working from Remote 24/7
Finally, cloud technology is allowing business people to work 24/7 from all over the world. Do you want to hire a contractor on the other side of the globe and share files with greater ease and efficiency? Do you have teams working for you from remote? With cloud technology, you can work on files together in real time, without having to email files back and forth, waste time, or worry about only being able to work while you are at your desk.
If you have not yet started using cloud technology for your personal or business needs, it is time to definitely give this technology a try. You may start to wonder how you were able to get by without cloud technology in the past once you start using it on a daily basis to become more efficient and enhance your workflow.