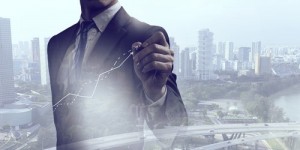 As a business owner, you are proud of your product line, your fair pricing and your outstanding customer service. But despite all of these positives, you have noticed a definite recent slump in sales. If this sounds familiar, it is imperative to look at what might be causing the decline and how to fix it. For example, if you determine that your sales team might be under-performing due to a drop in morale, it is definitely time to give them a boost in a number of ways. For example, check out the following methods that you can use to incentivize your growing team of sales people and get your revenue and their morale back where they should be:
Pay for Their Cell Phone Plan
A terrific way to give employees a much-needed boost to their morale is by offering to pay for their cell phone plan. Chances are good your team uses their own smartphones for both work and business, so reward them for their hard work by taking one bill off their monthly budgets. T-Mobile is a terrific company to work with for this type of increased coverage; for example, their T-Mobile ONE plan offers unlimited talk, text and LTE data on their smartphones, as well as an AutoPay option for you that makes it easy to pay the bill. In addition to offering amazing connectivity, T-Mobile's ONE plan will let your team use their phones as a Wi-Fi hotspot, helping them keep in touch with their clients. When the workday is over and they are ready to relax, the ONE plan's unlimited streaming will allow your team to enjoy endless movies and music.
Provide Them with the Right Tools
One of the best ways to improve the morale of your sales team is to give them the necessary tools that they need to do their jobs well. If your equipment and technology is outdated or the furniture has seen better days, consider springing for faster computers, shiny new keyboards and a printer that does not jam every few sheets. If your team makes a lot of sales calls, an automatic phone dialer program can help them work quicker and more efficiently. Taking out the old desks and uncomfortable chairs and replacing them with attractive new furniture will also go a long way in boosting the morale of your team.
Make the Workplace Fun
Spending long work days in a cubicle can be draining on anyone's morale. Infuse the workday with as much fun as you can. Schedule monthly Pizza For Lunch days where you spring for pepperoni and veggie pies for your entire team. If you know your sales team enjoys games or sports, set up a Wii game system in the break room and encourage your employees to enjoy video games like bowling on their break. If your company budget allows it, treat high performing team members to activities you know they like; for example, give them tickets to see their fave hockey or basketball team play or a generous gift card to a restaurant or coffee shop. You can also schedule team building events from time to time that will get everyone out of the building and give people a chance to know each other better. Come up with a city scavenger hunt that everyone can take part in and then treat the team to a casual dinner at the end of the day.