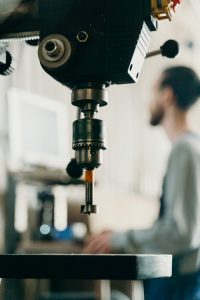 As an executive or leader in the manufacturing space, you know how important it is to run a tight ship. Even an hour of downtime on your production line can have serious negative consequences in terms of your overall output and your profits for the quarter. In light of the importance of running an efficient and reliable setup in your factory or facility, this article guides you through the equipment and machinery you need to keep maintained and updated if you're to run a well-oiled company into 2022.
Avoiding Outages
Your first priority as a leader in the manufacturing space is to avoid outages. And there are roughly three ways of doing this, including:
Preemptive maintenance, with teams working each week to make sure your machines aren't suffering wear and tear.
Constant upgrading, by looking to bring in better and more reliable machines as your older ones begin to fail.
Replacements in the wings, so that if a machine is knocked out for a prolonger period of time, you have a backup.
In truth, all three of these strategies are important for boosting your output reliability. But most of all, you should be looking to new machines.
Reliability
One of the problems machine manufacturers are always trying to solve is the reliability of their products. As you'll know, many offer contracts through which their own teams will be required to make repairs or replacements if their products fail on your production line. Others will offer long-term warranties. They're ultimately looking to give you confidence that they're serious and their machines are trustworthy. All of this means that more and more reliable machines are being made – and so updating yours to new models will mean enhancing your reliability too
Speed
The other imperative that new machinery is always built to is simple: designers want them to be faster, so that they can show off an improved product to leaders like you. As you upgrade, you'll find that the metal-cutting machines from kerfdevelopments.com have increased speed, or that the conveyers are wider and carry objects faster down the line. If your production line is even just a decade old, you're likely to find an upgrade for each and every machine that helps you produce a significantly higher number of goods per week.
Contracts
Finally, you'll know that when it comes to signing contracts with buyers, you'll have to show them around your facility. You want to be able to show off the best possible facility to these clients in order to give them the confidence that you're a reliable and responsible manufacturer. And that means being able to take them to the machines that you're recently upgraded, showing them how your new machine is helping your entire line work more efficiently, driving down the price of production so that you can offer them a uniquely competitive deal on the products that you're turning out. New machines equal new contracts for your company.
There you have it: four key ways in which new machinery can provide your manufacturing firm with a significant boost.