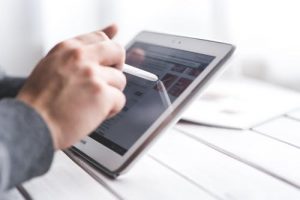 The key to change in the current technological climate is digitization, and, as it stands, there are a copious amount of resources that you can use currently in order to digitize the nature of your business and ensure that you are remaining consistently innovative.
To consider the next changes to your organization, here are some of the top processes that you will be able to digitize in the new year.
How can you digitize HR processes?
HR processes are often lengthy and time-consuming for the managerial staff within your business, and this can prevent them from focusing on tasks that need human input, such as creative design. It is important to digitize your HR processes and administration as quickly as possible.
One of the best ways in which you can do this is to implement a PEO system. The PEO benefits for your business include being able to outsource and automate tasks such as payrolls and insurance policies for your employees. There is also a large range of other HR digitization applications which can help to grow your HR department in different ways, and these include Typeform, which you can use to make engaging surveys for staff members, and Vysor, which allows you to demo your own HR applications.
What tools can be used to digitize documents?
When considering the digitization of your business, the most successful element of this can be the digitization of your paper documents, ensuring that you do not have to store these on your property. You can digitize documents on applications such as the cloud, which allows you to upload all of your vital information onto a secure remote server, which you can then share and edit with others at will.
You should also consider digitizing documents by using scanning applications, such as OCRs, which convert your written text into editable digital text. These digital documents can then be used within digital document management systems and a range of other core applications in your digitization plan.
What applications can improve customer relations?
In terms of customer relations, one of the key aspects of developing the digitization of your business includes using CRM software so that you can manage your customer's experiences better. These allow you to store data within a database, which can then be used to follow transactions and purchases that the customer has made. They can also run analysis of your customer relations to better enable you to isolate points of weakness and improve upon these in the shape of targets. These are usually based on the cloud, ensuring that this vital information is protected in the event of cybersecurity threats too.
Constant innovation is the key to building up business and continuing into the future, and it does not have to be difficult if you choose to use the right applications in order to digitize your documents and processes. Not only will this make your processes more efficient, but it can also add accuracy and security to your systems.