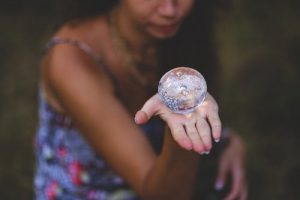 Before the holiday rush begins, everyone likes to make plans and forecasts about what opportunities the upcoming year may bring, what to expect in terms of events, technologies, and new trends. So it is critical to understand how these trends can be integrated into your business model to meet unique customer needs, keep your old customers and acquire new ones.
Taking a look at global trends can help you find new directions relevant to your business line.
New Priorities and a Change of Thinking
The trend for practicality and comfort outweighs the desire to impress. Naturalness outweighs the cult of beauty, grace, and ostentatious luxury. These examples are most prominent in the fashion industry. However, similar trends can be observed in other areas – interior design, appearance, and functionality of various gadgets and technical devices. The key difference is to get rid of any "prettiness" or pretentiousness devoid of practical and functional meaning.
Maximizing personal comfort is becoming the main component of the concept of luxury. As individualism and uniqueness overcame owning products of well-known brands, satisfaction, and positive experience are the main elements of a purchase.
The improvement of customer experience must be a priority for any business owner. Follow the innovations in business technologies, make sure you have a Customer-Centric AR Platform, and implement problem-solving tools for your clients.
Technologies and a Deliberate Abandonment of Them
Many products that weren't previously associated with concepts of "smart" or "technological" are now being morphed into becoming parts of smart houses. Kettles or irons are just some of the examples. All our actions – from the search history on the internet to the routes of movements become the subject of analysis for countless systems, applications, and programs.
This trend is so strong and comprehensive that it begins to seriously frighten many people with its scale and uncertainty of future changes. Therefore it begins to actively develop a counter-trend aimed at partial (for example, digital detox practices) or complete rejection of technology, return to reality, maximum proximity to nature, and the traditional way of life.
Eco-Friendly and Ethical Attitude
This one may not be new, but it isn't going anywhere any time soon. Globally, this trend can be described as the customer's desire to choose products and companies that demonstrate a commitment to the principles of ethics and transparency in all areas.
All products whose production infringes on someone's rights, interests, or poses a threat to someone's health or life acquire an aura of negativity and scare away customers, regardless of how high their quality is.
Customers choose products that are as natural as possible – whether it's food, cosmetics, or fabrics. Anything labeled "without preservatives," "without parabens," "without GMOs" is automatically perceived as a premium product, even if the quality seems to suggest otherwise.
Fastest Delivery Possible
Today, the decisive factors for individual purchases may not be the brand or characteristics but time – that means the ability to get something (of course, of an acceptable quality) immediately, almost without waiting. You may want to give your customers the possibility to get convenience goods delivered faster than if they would go to the store to get them by themselves.
Standard online stores operating throughout the country, due to their logistics, of course, will not be able to guarantee delivery within a few minutes. In any case, the delivery time should be reduced as much as possible.
New Forms of Education
Education is going through a lot of changes right now. The most ambitious young people rely on highly specialized online courses and short-term training within professional groups and communities. According to their authors, such programs are created at a given moment to highlight all the latest and most relevant changes, as well as represent a stream of ideas, observations, and real-life case studies.
There is a need to choose between relevant skills in a highly specialized field and a systematic approach without sufficient real-life examples. Neither is an adequate solution to the deteriorating quality of education as we go into 2021.
New forms of schooling for the youth are bound to appear soon, combining the best of both formats. The demand is high, so it is an excellent opportunity to become a quality pioneer of this niche.
Final Thoughts
These are not all the trends and promising areas for businesses. The topic is endless, as well as the process of change in society and technology. Understanding these new waves and alternate approaches prior to their emergence in the mainstream can put you miles ahead of the competition in 2021.
We should always remember that we live in a constantly changing world and remain open to new things. Adaptability and the willingness to sacrifice old ways in favor of novel solutions can guarantee success in such an unstable external environment.