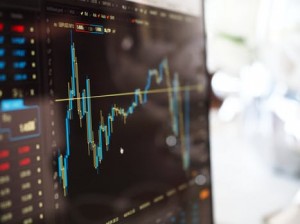 Becoming a successful financial advisor is no easy feat. You have to learn the trade as well as be knowledgeable on tax laws and insurance implications; you must also be confident and methodical in your decisions, as you're expected to assess the financial needs of individuals or businesses correctly. One wrong investment and you can lose your client's money. However, one right investment and you can greatly enhance their quality of life.
Therefore, financial advisors need to be at the top of their game – whether they're new to the profession or have been in practice for many years.
Here are three successful strategies for financial advisors, experienced or new.
Find a Mentor or Become a Mentor Yourself
If you're starting out, then it's best to find a mentor who is open, honest and incredibly knowledgeable of the business. Nowadays, many professionals have websites and blogs, such as Fahad Al Rajaan, who is known for his high-flying career in finance and influence in Kuwait. You can either read the blogs of reputable finance advisors or investors, or you can speak to them on the phone or meet up with them in person. Not only can they offer advice on how to create a successful career in finance, but they can become an invaluable connection, perfect for networking opportunities.
On the other hand, if you already have an impressive finance career, consider becoming a mentor yourself. Lecture budding professionals and offer your experience and expertise to provide tools for their futures. Not only does this offer an alternative career path for you, but it also improves your reputation and can bring in more business.
Invest in Your Skills
You need to invest in your skills and business. This means having a professional website, a blog posting relevant content, social media that remains professional, relevant SEO, and traditional forms of advertising such as magazine and TV advertisements. If you run your own practice or are self-employed, investing in an office space can increase your productivity, professionalism and reputation. Pay to attend talks that'll improve your credentials and industry knowledge.
All of the above can be expensive. However, as a financial advisor, you need to project a certain image that can add to your credibility.
Network and Build Connections
It's easy to become settled in your current routine. However, whether you're an established financial advisor or just starting out, you need to find likeminded individuals and build a connection with them. Scope out new clients and speak to financial advisors who can offer help and advice.
Firstly, you'll want to find where your prospective clients congregate. Conduct research, search for them online, and once you know, meet up with them on a regular basis. You need to earn their trust, so networking may take time. Secondly, another way to meet new clients is to schedule meetings with current clients, host events for clients and colleagues, and keep in regular contact with everyone.
Finance can be a challenging career; however, it can also be incredibly rewarding. Whether you've been a financial advisor for most of your life or are just starting out, make sure you strategize for a successful career.