Editor's Note:  The author Curtis Chocholous, a seasoned executive and Lean Six Sigma Black Belt, has written a whitepaper on The 80/20 Law of Leadership, which is available for free on Flevy here.  This whitepaper is based on Lean Culture thinking.  
* * * *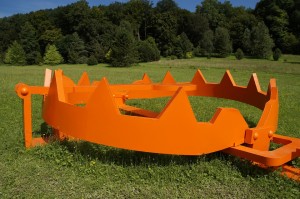 Rick Warren's #1 New York Times Bestseller, The Purpose Driven Life, begins Chapter 1 with the statement, "It's not about you."
A brutally honest leader knows that self-leadership is public enemy number one. Trustworthy leaders demonstrate their wisdom by keeping their personal behavior alarm set on MA (Maximum Accountability). This is true in both their public and private worlds because there's no hiding place in either venue.
Dr. Henry Cloud, in his book titled Boundaries for Leaders, writes about leadership in terms of physics. He states, "the higher you go in leadership, the fewer external forces act upon you and dictate your focus, energy and direction. Instead, you set the terms of engagement and direct your own path, with only the reality of results to push against you." Therefore, if the organization you lead is greatly depending on you, there is great wisdom in implementing a Leadership Management System that places leadership boundaries around you to protect yourself and those you lead.
Great leaders know that building integrity of character is a never-ending life-long journey that must ever-increase in transparency. It is on this narrow path that they develop an awareness of three adversaries that require their constant vigilance to effectively confront and battle, namely: Control, Significance and Comfort.
Control
If you think you're in control, think again and avoid any delusion. Don't be deceived by the alluring idea that you will somehow alone gain and maintain a mastery of influence in the spheres of life. Learn to be humble, or be humbled. There is wisdom in many virtuous counselors. Be mindful of the fact that you are always only one step away from stumbling.
Significance
Remember, it's not about you. Be 'others' focused and you're apt to experience and understand real significance. Abide in the Golden Rule, "Treat others as you would like to be treated" and you'll discover what it's like to live life at its best.
Comfort
Helen Keller said it well, "Character cannot be developed in ease and quiet. Only through experiences of trial and suffering can the soul be strengthened, vision cleared, ambition inspired and success achieved."   There's little human comfort in mining the raw gifts and pure potential that exist deep inside each of us. Nothing truly noble, worthwhile and fruitful is ever achieved with ease and comfort.
Avoiding these three traps means ignoring the detours and taking the road less traveled.