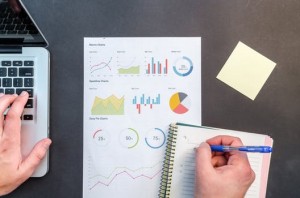 Managers are always looking for ways to make their teams more efficient and achieve more in less time. The world of business is faced paced, and clients demand quick turnarounds and a — sometimes unachievable — pace of progress.
As such, many companies are turning to new and improved process techniques to streamline their business, across all their key functions — accounting, sales, HR and recruitment, and team communication. By introducing new ways of working, companies can make their teams more effective and get more work done. If you've been searching for new processes to reduce the time between action and deliverable, here's just a few of the ways you can do this:
The use of digital platforms for team communication
Increasingly, businesses are adopting the use of social media tools such as Slack, Yammer and even WhatsApp to improve communication streams. These innovations can be particularly impactful if you have offices globally, or even nationwide.
By having open dialogue between team members, it reduces the need for formal meetings (which often take longer and cost more than they need to) and ensures that teams from different markets stay in the loop with what's happened in offices across the world. These platforms are also an ideal place to announce company-wide news.
Automated recruitment software
Hiring the right applicant is crucial for the success of a business, and so there's no automated process developed that will out-perform a person-to-person interview. However, you can use certain software in the early stages of recruitment to screen out applicants who don't fit your desired criteria. For instance, rather than tasking an HR member to read through countless resumes and job applications, you can use artificial intelligence (AI) technology to scan these documents for the relevant words and phrases you're looking for. The rise of AI will continue to be a big trend in 2018.
Even the face-to-face part of the recruitment process can be streamlined by using online video software, such as Skype, to conduct early interviews. Indeed, when it comes to making a final decision, you're probably still better off meeting in person to get a real gauge of the candidate's persona and presence.
Online payment solutions
It's hard to think back to a time before online banking, and certainly its introduction has made handling business payments indescribably smoother. Small to medium businesses — with a solo accountant in charge for all incomings and outgoings — have benefited in particular.
Artificial intelligence and automated services can also streamline your workload in this area — and remove the risk for human error where numbers are involved — so it's worth investigating new developments if your current finance procedure is sluggish.
Why the need to streamline?
Business is now a 24/7 affair — as companies continue to expand into new markets, it's likely you'll have clients from time zones all over the globe. The sleeker you can make the running of your key functions and day-to-day activities, the more time you'll have to nurture your existing client base and drive business development forward.